Five Money Lessons My Father Taught Me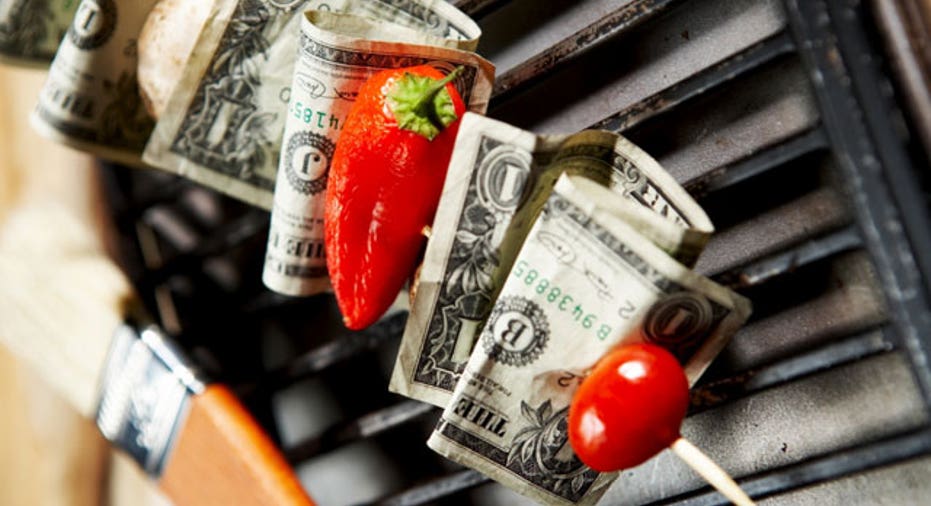 Some of my earliest memories revolve around my fathers small grocery store in the South of France. As a young boy, I would play behind the counter while my father worked. As I grew older, I learned to stock the fruit and vegetable sections and eventually grew to manage the ordering and inventory. I always respected my fathers work ethic, but only now that I am older can I truly appreciate all of the gifts hes given me.
In particular, watching his strategies for running his business gave me a great understanding of how to manage my own finances. Here are a few of the wisest financial tips my father taught me:
1) Comparison shop. When making a decision its easy to take the option that is right in front of you, but it is definitely not always the best one. The margins in the grocery world are very thin, so my father was relentlessly focused on getting the best-quality products at the most competitive prices for his store. He would often switch vendors when a new supplier was able to offer him a better bargain. So, whether Im choosing a contractor to remodel my kitchen or a vendor for my company, I always take the time to research whether a suppliers rates are competitive before making a firm commitment.
The same is true of financial products: Before choosing a credit card, an auto loan, or a mortgage, do the research to compare offers and determine the best product at the best rate. Its not just about choosing the most inexpensive deal, but more about choosing the product that best fits your needs at the most competitive price.
2) Budget, budget, budget. My father was always thinking about the big picture. Of course he needed to manage cash flow to cover ongoing costs such as inventory, utilities and employee salaries. What was less obvious was the money he would set aside every month to build a fund for store maintenance or to cover emergency costs like a failed refrigerator.
Likewise, families need to set a budget for their recurring expenses and make sure that they have an emergency fund to cover lifes unexpected events. Borrowing money is not a bad thing when used strategically, but tapping expensive funds through a credit card to cover car repairs or a medical bill can be avoided by planning.
3) Build a good reputation. My father had an impeccable reputation. He always paid his vendors and contractors promptly and as a result, they often gave him better deals on products and services than they gave to less reliable competitors.
Following his example means being a careful steward of your own credit reputation. Take the time to learn what affects your credit score for the positive (on time payment, length of credit history, depth of credit history) and the negative (lots of requests for new credit, closing down credit lines, missed payments). Building a good credit history will help you secure lower rates and higher lines of credit on credit cards, and good payment terms on larger purchases, such as auto loans and a home mortgage. At Lending Club, higher credit customers can receive interest rates at one-half to one-third the rate of customers who have not established a similarly stellar reputation.
4) Use the right tools for your needs. At my fathers grocery store, he relied on tools like a ledger to keep track of all his sales and debts. Without the proper tools and equipment, he wouldnt have been able to run an effective business.
In your financial life there are a variety of free and easy to use tools that can help you manage your credit score as well as your overall monthly budget.
5) Focus on the future. In addition to watching his day-to-day inventory, my father always kept track of when he should order seasonal products to receive the best prices from vendors while still getting the inventory in the store on time.
In my financial life, Ive followed his forward-thinking example by continuously setting aside funds for retirement planning and my childrens college education. By saving for and investing in these expenses early and consistently, Ill be able to provide a secure future for myself and my family.
Theres not a day that goes by that I dont think about my father and the lessons he has shared with me. Im grateful that his wisdom and guidance have helped me learn to spend and save wisely. Although his grocery store no longer exists, I know that I will remember--and use--his advice for the rest of my life.
Renaud Laplanche is the CEO of Lending Club. Renaud has appeared in many leading publications including The Wall Street Journal, The New York Times, The Washington Post, USA Today, BusinessWeek and Barrons'. Renaud has been featured on CNBC, ABC News and Fox BusinessNetwork. Before Lending Club, Renaud was the Founder & CEO of TripleHop Technologies, an enterprise software company acquired by OracleCorporation in June 2005.