Five Hidden Costs of Checking-Account Freebies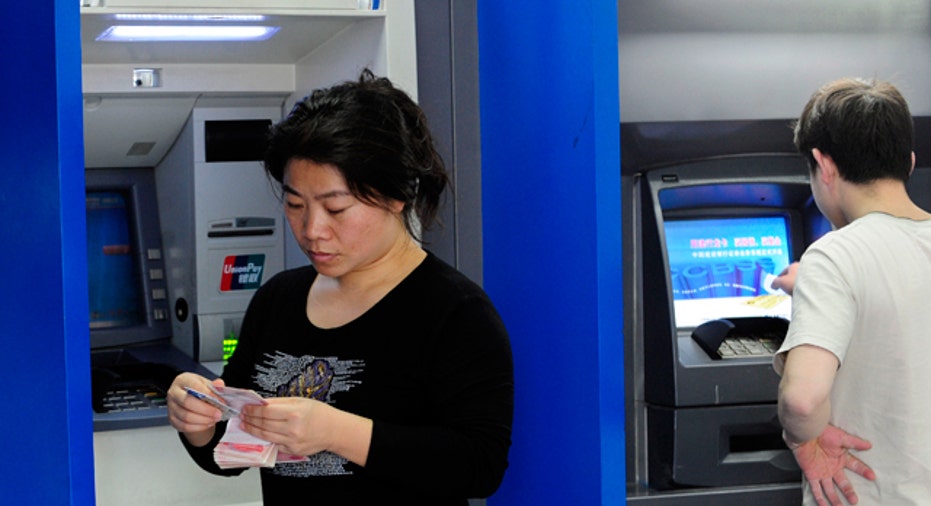 Checking-Account Bonuses too Good to Be True?
Increasing bank fees and disappearing free checking accounts may be making headlines, but financial institutions still know how to attract your attention and your business. From iPods to restaurant gift cards to cash, banks are promoting a range of bonuses in return for opening new checking accounts.
Before one of those tempting offers entices you, here are five reasons you should carefully consider the terms before you open the account and unwrap your promotional present.
Free Money Comes With Strings Attached
From arranging monthly direct deposits of at least $500 to making 10 monthly payments with your new debit card, checking-account bonuses typically require new account holders to meet certain terms in order to keep their cash and waive monthly account fees.
"Requiring direct deposit or additional account relationships increases the odds that the customer will be around long enough to more than recoup the cost of that upfront bonus," says Greg McBride, CFA and Bankrate's senior financial analyst.
However, there are offers with fewer restrictions at some institutions.
Todd Pietzsch, spokesman for Washington-based BECU, says the credit union occasionally offers a $25 bonus for opening a checking account. To keep the bonus, the account must remain open for a minimum of 90 days with a balance above $5.
Whether you are considering a promotional offer at a bank or a credit union, additional account requirements do not always mean less rewarding.
"These bonuses can be a win-win for consumers that score a better deal and banks that attract a new customer," McBride says.
You Will Split the Bonus With Uncle Sam
Adding an extra chunk of cash to your account may give you extra spending money now, but you will probably have to fork over some of those funds to the government when tax season arrives.
"The amount of tax paid on a cash bonus or prize depends on an individual's overall tax situation," says Jackie Perlman, CPA, principal tax researcher for The Tax Institute at H&R Block.
For example, Perlman says if the new checking account holder's marginal tax rate is 28%, that's the tax percentage that will have to be paid on the bonus.
Think you're in the clear because the bank bonus is a product, gift card or some other noncash incentive? Think again. If the value of the gift is more than $10, Perlman says, the bank is required to report the fair market value of the gift and treat it as taxable interest.
Be sure to determine your tax bracket before you accept checking-account bonuses to understand how much of the money will truly be yours to spend or save.
The Bank Plans to Make that Money Back
That $100 bonus may very well put you in the negative.
"Banks aren't offering this bonus out of the kindness of their heart," McBride says. "They expect to earn additional business that will more than offset the cost of the bonus over time."
That additional business can include everything from cross-selling other products and services, transaction-based debit and credit card fees, monthly checking fees and ATM charges, McBride says.
Those fees are increasing, too. Bankrate's 2011 Checking Account Survey showed ATM surcharges continued on their upward path to reach an average cost of $2.40. With some of the country's biggest banks testing monthly debit card fees, banks have plenty of ways to ensure they earn a return on checking-account bonuses.
Because of these soaring consumer costs, finding a free checking account may end up being a better decision for your personal bottom line.
The Long Term May be Less Rewarding
While $100 upfront sounds like a good deal, remember to take a look at the big picture.
McBride says some promotional offers require a new customer to open a savings account or deposit a hefty amount of money. If the new account comes with bottom-of-the-barrel interest rates, McBride warns that foregone interest earnings could offset the bonus just as easily as fees.
"Have your eyes open to make sure that you're getting the best deal and finding an account setup that fits your lifestyle," McBride says. "If you don't, you'll cost yourself money and frustration."
Before you accept bonuses, be sure to look around at other checking accounts. Bankrate's 2011 High-Yield Checking Survey highlights some banks and credit unions that offer interest rates above 4%.
Remember to compare interest rates with your estimated average balance to find out where you can earn more.
Breaking Up is Hard to Do
When the bank hands you a hundred bucks for your new account, they plan on you sticking around long enough to make it worthwhile. In fact, the terms of your bonus probably say you must stay for a minimum period of time.
"If the bank is going to dole out cold, hard cash, they want to make sure they have some protection against the customer just taking the money and running," McBride says.
This protection typically comes in the form of a disclaimer stating your account must stay open for a minimum of six months. If it is closed, the bank deducts the bonus before you take your money elsewhere.
"Banking relationships take time before they become profitable," McBride says.
While the bank's profits increase during that time period, your profit from the initial checking-account bonuses slowly shrink as maintenance fees and ATM expenses add up.