Five Easy Ways to Get More Credit Card Rewards Points or Miles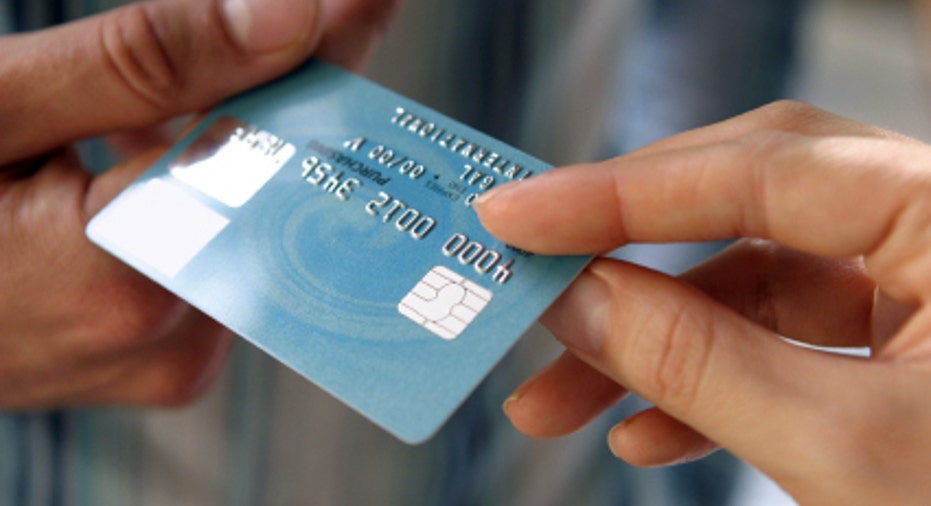 Dear Cashing In,
I'm kind of new to the whole miles thing, but now I'm kind of hooked and keep wanting to get more. What's the secret to getting a lot of miles in a hurry? 
- Trevor
Dear Trevor,
Unless you're a true road warrior and spend half your life in the air, the fastest way to accumulate points is through your credit card. As you've probably discovered, the biggest, fastest chunk you'll land is the sign-up bonus. Cards such as the Chase Sapphire Preferred and the Chase Ink Bold offer 50,000 bonus points if you spend $3,000 and $5,000 in the first three months, respectively.
Beyond the usual points per dollar, airline credit cards usually have programs set up to offer ongoing bonuses for specific types of spending. If you want to speed up your miles accumulation, look into the programs your card(s) offer and figure out how to take advantage of them. A few possibilities:
Shop via airline portal. Make sure you get as many miles out of your airline card as you can. This time of year, when you're doing a lot of holiday gift shopping, you can easily double your spending-related miles by buying online through the airline's shopping portal.
Continental OnePass, for example, offers five miles for every dollar spent through their Sky Mall. At Delta's SkyMilesShopping.com, you can earn up to 10 miles per dollar at more than 500 merchants. Generally speaking, the more obscure the seller, the bigger the bonus, but mainstream retailers such as Overstock.com and Target offer 3 miles per dollar spent, and it doesn't cost any extra to go through the Delta's portal. Take advantage of their weekly deals and you can also earn bonus miles.
Use your card on travel-related purchases. I'm assuming you're into travel or you wouldn't be so keen on acquiring miles, but flights aren't the only way airline cards reward travel purchases. Most major airlines partner with other travel providers, such as cruise lines, car rental agencies and hotel chains.
Similar to buying through the airline's shopping portal, you can get miles by booking these travel services through the airline. Register with United Airlines' MileagePlus program, for example, and you can score two miles per dollar spent on Marriott, Crowne Plaza, Days Inn and any Starwood, IHG or Wyndham hotel.  Other hotel partners offer 250 to 500 miles per stay or a mile every dollar spent.
United also partners with several car rental firms. Renting a car from Hertz or Avis using your MileagePlus number will earn you 75 miles per day and a 150-mile online booking bonus. If you're in the market for a cruise, see if you can find one through your airline. Booking a United Cruise can mean a bonus of up to 20,000 miles and "guaranteed best rates."
Join the airline's dining club. Another way to win extra miles is to join the airline's dining program. If you register a credit card with Delta's Skymiles Dining program, for example, you earn a mile for every dollar spent and three miles per dollar if you elect to receive emails from the program. Do that and use your credit card on SkyMiles member restaurants once a month on average (12 times per calendar year) and you can earn five miles for every dollar spent.
Use your card to pay your bills. If you pay your bills with a debit card or your utility bill with an auto-pay that comes out of your checking account, consider switching those payments to your airline credit card. I wouldn't advise that, however, if you'll miss out on special bonuses offered by other cards in your wallet.
Grocery shopping used to be a great way to rack up miles, with supermarket chains such as Safeway partnering with airlines to offer mile bonuses with purchases, but Safeway dropped the Grocery Miles program last year. Likewise, Continental's partnership with ShopRite, part of the One Pass program, is winding down by the end of the year, as One Pass merges with United's MileagePlus. Although a few cards, such as the Chase Freedom MasterCard, still offer bonuses for gas and groceries, it's now rare for airline cards.
Make sure you're not trading savings for miles. Don't assume you're getting the best rates available when you're buying through an airline program. Always compare prices on any travel you book to make sure you're getting the best deal. No point in overpaying just to score a few miles.