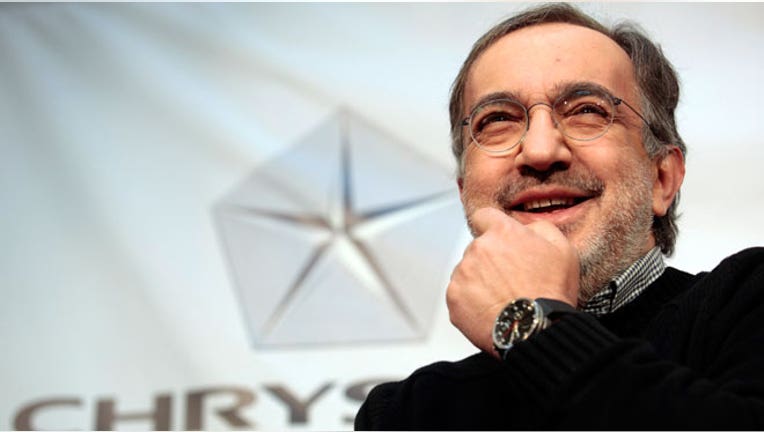 Speculation that Fiat could be nearing a deal to buy the rest of Chrysler Group mounted after the Italian car maker said some its top executives no longer planned to attend the Frankfurt auto show.
On Friday, Fiat announced that chief executive Sergio Marchionne would forgo the closely-watched industry event, saying he had last-minute "business commitments." Chairman John Elkann is also expected to miss Frankfurt.
Marchionne's absence from the Frankfurt auto show comes as a surprise. The Chrysler CEO is known for holding court at major auto shows, including Frankfurt.
Fiat shares were up about 5.1% in late afternoon trading in Italy, as traders eyed a potential deal between Fiat and VEBA.
Morningstar analyst Richard Hilgert said he can only speculate on what is keeping the Fiat executives away from the auto show.
"It would certainly make sense that something that important would cause Fiat executives to skip appearing in Frankfurt," he added.
VEBA is the United Auto Workers union retiree healthcare trust that owns the remaining 41.5% stake in Chrysler. Fiat has exercised several options to increase its own stake as it pursues complete ownership of its U.S. unit, which it agreed to buy four years ago. The three options exercised by Fiat would give it 68.4% ownership.
But a disagreement over the valuation of VEBA's shares has prevented Fiat from closing any deals. Fiat and VEBA took their battle over price to court, although a trial may not start for at least another year.
In the meantime, Fiat could pursue a deal to buy VEBA's entire stake, a move that is widely expected to occur. The automaker aims to subsequently merge the two manufacturers, creating the world's seventh-largest auto group by sales.
Morgan Stanley (NYSE:MS) had estimated that VEBA's shares are worth approximately $3.5 billion.
Fiat declined to comment on speculation that it could be nearing a deal for Chrysler. The company also said there is "no news" to provide on the status of negotiations with VEBA.
Alternatively, the absence of Fiat executives could be a byproduct of a quiet show for the company. Fiat and Chrysler aren't expected to make any major unveilings.
Marchionne, the chairman of Fiat Industrial, could also have withdrawn to prepare for the upcoming roadshow for the truck and tractor maker, which is merging with its U.S. unit CNH (NYSE:CNH).