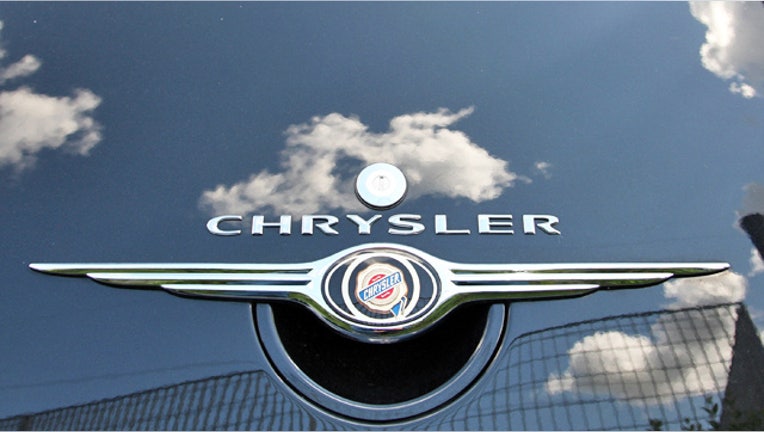 Fiat came to a long-anticipated agreement to acquire full ownership of Chrysler Group, scoring a $4.35 billion deal that ends negotiations with a UAW trust and scraps the U.S. automaker's IPO plans.
The deal, which values Chrysler at just over $10 billion, will give Fiat the 41.5% of Chrysler it doesn't already own. It also sets the stage for Fiat to complete a merger with Chrysler, as the Italian car manufacturer seeks to bolster its position in the global auto market.
Fiat said it will pay VEBA, a union retiree healthcare trust, about $3.65 billion. Chrysler will send over $1.9 billion and Fiat will make a direct payment of $1.75 billion.
Chrysler will also provide $700 million in additional contributions to VEBA through four annual installments. The UAW then agreed to continued support of "the industrial operations at Chrysler Group and the further implementation of the Fiat-Chrysler alliance," Fiat said.
Fiat will fund the transaction using cash on hand. The deal is expected to close by Jan. 20.
"The unified ownership structure will now allow us to fully execute our vision of creating a global automaker that is truly unique in terms of mix of experience, perspective and know-how," Sergio Marchionne, the CEO of both Fiat and Chrysler, said in a statement.
For more than a year, Fiat has pressed for full control of the No. 3 U.S. automaker to capitalize on additional synergies between the two. While Fiat and Chrysler already share technologies and vehicle platforms, a merger will allow Fiat to combine manufacturing and engineering operations and give it access to Chrysler's cash.
In a memo to Chrysler employees posted on a company blog, Marchionne and Fiat chairman John Elkann said the partnership has already resulted in "the creation of a global automaker that is among the leaders in the sector."
"We remain committed to the continued development of Fiat-Chrysler in every part of the globe, ensuring it is a model of speed and efficiency," the executives added.
The Italian car maker had been locked in a standstill with VEBA over the value of the trust's minority stake. The $4.35 billion price tag is less than what most analysts expected and below VEBA's reported asking price of at least $5 billion.
Fiat said the company and VEBA agreed to dismiss a lawsuit related to the dispute.
During the negotiations, VEBA had also exercised an option to force Chrysler into an initial public offering that would include a portion of VEBA's shares.
But Marchionne dampened expectations for an eventual IPO, saying the process would provide an independent valuation of Chrysler and pave the way for an eventual buyout.
Late last month, Fiat said its U.S. subsidiary determined the IPO would have to be delayed until the first quarter of the new year. Chrysler, which filed for an IPO in September, was said to be eyeing an offering by the end of 2013.
Once completed, the Fiat deal will spell the end of Chrysler's IPO plans, a spokesman for the Auburn Hills, Mich., company confirmed.
The successful end to negotiations between Fiat and VEBA brings some certainty to the future of both Chrysler and its Italian parent.
Even though the deal was widely anticipated, its timing and structure were lingering questions, Citi analyst Philip Watkins wrote in a research note. He said a lower-than-expected price tag and an "innovative financing structure" that limited pressure on liquidity were big positives.
Investors applauded Fiat's move. The New Year's Day announcement sent Italian shares of the company racing 16.4% higher Thursday.
"Given the importance of Chrysler to Fiat's future, we believe that most investors have already anticipated that the end-game would be that Fiat would eventually own all of Chrysler," Watkins added.
Fiat, which in 2009 received an initial 20% stake in Chrysler as it emerged from bankruptcy, has come to rely heavily on the American car maker amid a lagging auto market in Europe. The Italian manufacturer has also dealt with its own share of labor-related issues.
In October, the Big Three U.S. automaker reported 22% profit growth on a surge in U.S. retail sales.
Despite a successful string of product launches, Chrysler has run into a few hiccups—such as a delayed launch of the Jeep Cherokee—as it widens its partnership with Fiat, Kelley Blue Book senior analyst Karl Brauer noted.
"Launch delays and post launch problems for models like the [Dodge] Dart and Cherokee illustrate the difficulty in sharing resources across an ocean," Brauer said. "And until the European car market recovers, Fiat will have to rely on global markets to sustain growth, which made resolving the Chrysler ownership question a critical step in the company's long-term plan."
Jack Nerad, Kelley Blue Book's executive editorial director, said the merger will facilitate the movement of cash and resources between Chrysler and Fiat.
"It will probably influence other markets more than the U.S.," he said, mentioning Jeep as one brand Fiat will now look to expand globally. "This doesn't make Fiat the biggest global player, but it certainly increases their footprint."