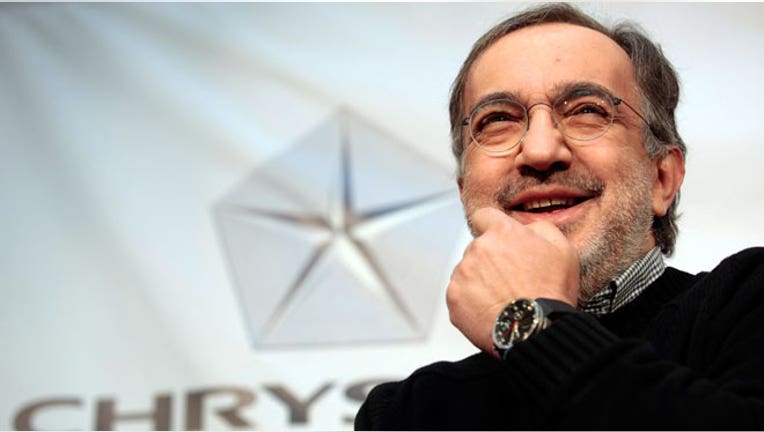 Italian car maker Fiat plans to adopt a new name and pursue a second stock listing after merging with Chrysler Group, chief executive Sergio Marchionne said Friday.
Speaking to Italian newspaper La Repubblica, the auto executive also indicated that Fiat will seek additional financing after the Chrysler deal is completed.
Such a move would help Fiat with its plans to become more competitive on a global scale, starting with the relaunch of its Alfa Romeo premium brand.
"Alfa is central to our new strategy," Marchionne said, based on a translation of the interview. "But just as Jeep is sold all over the world but is American to the core, Alfa's DNA must be authentically Italian."
Fiat announced last week that it agreed to acquire the remaining 41.5% of Chrysler for $4.35 billion, setting the stage for a merger that would create the world's seventh-largest automaker.
The long-anticipated deal with VEBA, a UAW trust, is expected to close on or before Jan. 20. It will be paid for with $1.9 billion in Chrysler cash and $1.75 billion from Fiat. Chrysler will also send $700 million in additional contributions to VEBA.
Marchionne, who also serves as CEO of Chrysler, told La Repubblica that Fiat's partnership with Chrysler wasn't producing significant results for either automaker. It was "all or nothing," he said.
After acquiring full ownership of Chrysler, Fiat may look to raise money through a convertible bond, while Marchionne ruled out a capital increase. Analysts have said the combined company could raise more than $1 billion.
Fiat also plans to move its primary stock market listing out of Italy. Marchionne said he is considering New York and Hong Kong as landing spots, while making the current listing in Milan a secondary one.
The location of the combined company's headquarters could depend on the location of its primary listing, he added. Chrysler is headquartered in Auburn Hills, Mich., while Fiat is based in Turin, Italy.
Marchionne is expected to present a new three-year plan for Fiat in April.