Fiat Chrysler CEO Hopeful Merger Will Happen--Eventually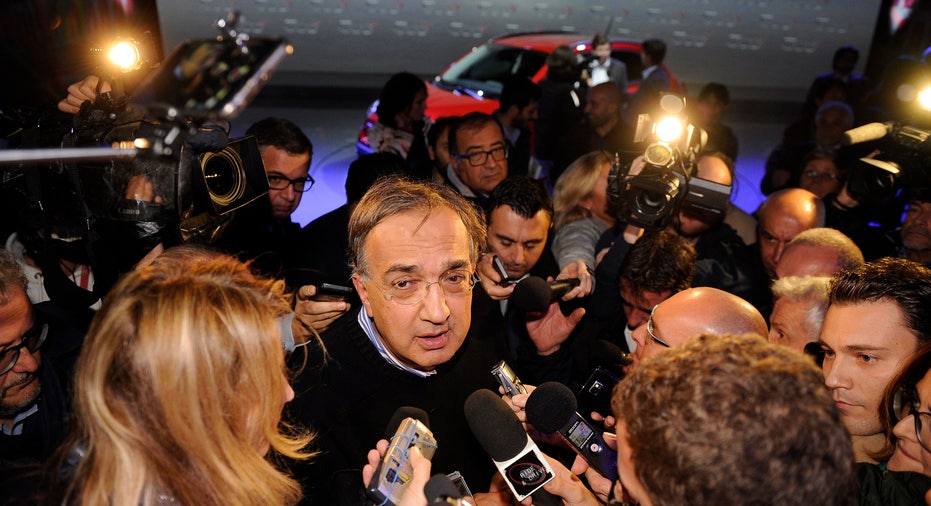 Fiat Chrysler Automobiles (NYSE:FCAU) CEO Sergio Marchionne believes his campaign to seek out a merger partner has been "worth the effort," saying one of the company's rivals will likely answer the call—eventually.
Marchionne, who has spent more than a year publicly calling for consolidation in the auto industry, told analysts on a Tuesday conference call that he's optimistic other car companies will share Fiat Chrysler's views on the future. The architect of the Fiat-Chrysler merger has argued that rising costs connected to regulatory compliance and pricey new technologies makes it critical for automakers to join forces.
"I think there has been some dialogue with people who share the view and who are not as concerned about the downside risk of the exercise. I think we need to give it more time," Marchionne said. "I'm not in a position to say whether this thing is going to yield anything of value going forward or not. The only thing I can tell you is that it has been worth the effort. I would do it again."
Marchionne added, "I remain hopeful that over a relatively reasonable period of time, this industry will come to grips with this issue and tackle it intelligently. I think we laid out a roadmap for that to happen. I remain hopeful that somebody will pick it up with us and get it done."
Even without a willing merger partner, Marchionne believes the effort has yielded some benefits inside the offices of the Italian-American automaker. He said the realignment of its North American portfolio was a "direct consequence" of focusing on the most relevant businesses and abandoning the notion that Fiat Chrysler should hold onto poorly performing segments "simply because of the fact that it was due to a higher calling of being an automaker."
"I think equally important in addition to looking…for people who share your view, I think it was important for us to go through that exercise as a means of identifying the issues which I think are endemic to this industry. Certainly on the inside of the house, it's made our views relatively clear about what we can and cannot do," he explained.
Marchionne renewed talk of a merger earlier in April at Fiat Chrysler's annual shareholder meeting. He mentioned Toyota (NYSE:TM), Ford (NYSE:F) and Volkswagen as potential merger partners. Ford said it is focused on its own plans. Last year, GM officially turned down the overture after Marchionne sent an email to its CEO, Mary Barra.
Also on Tuesday's conference call, CFO Richard Palmer said Fiat Chrysler will consider partnering with another automaker to make passenger cars, although he declined to discuss details of any negotiations. Passenger cars have struggled to keep up with overall sales gains in the U.S., giving way to crossovers and SUVs.
Fiat Chrysler reported first-quarter earnings of 478 million euros ($539 million), much larger than the company's quarterly profit of 27 million euros. The results from last year exclude Ferrari, which was spun off in the fall. Pre-tax earnings in North America doubled, which Fiat Chrysler's bottom line in Europe almost quadrupled.
On an adjusted basis, Fiat Chrysler's total operating profit nearly doubled to 1.38 billion euros ($1.56 billion), beating estimates. Revenue, which fell short of expectations, was up 3% at 26.57 billion euros ($30.12 billion). The company also said its net industrial debt at the end of March increased 29% compared to the end of 2015.