Fiat Chrysler CEO Fuels Talk of GM Merger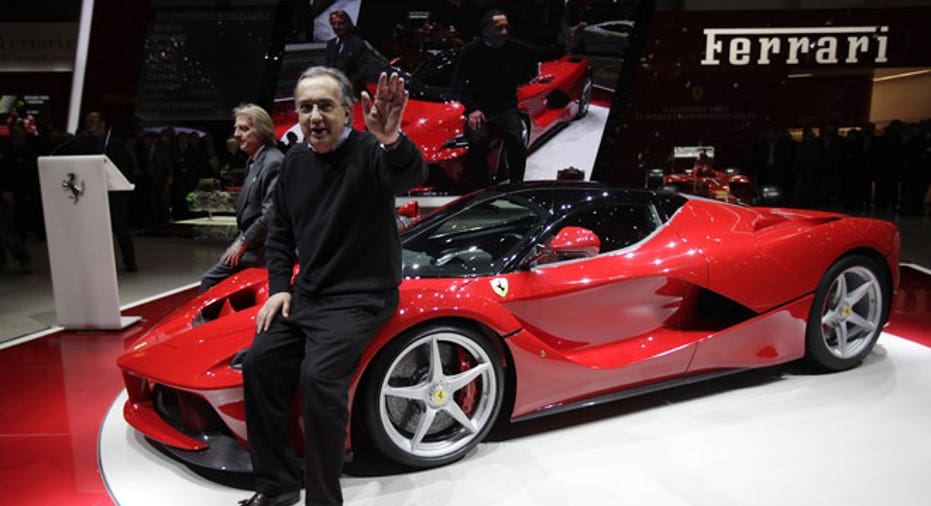 Sergio Marchionne, chief executive of Fiat Chrysler Automobiles (NYSE:FCAU), is keeping up his campaign to merge the automaker with General Motors (NYSE:GM).
Marchionne has publicly pushed for consolidation, citing rising production costs among other reasons, ever since overseeing the merger of Fiat and Chrysler. He has eyed a potential combination of FCA and GM, even proposing a merger in an email to GM CEO Mary Barra. GM turned down the overture.
In a new report from industry publication Automotive News, Marchionne did not go as far as saying FCA would embark on a hostile bid. "There are varying degrees of hugs," he added.
But the Italian-Canadian CEO said "it would be unconscionable not to force a partner," and he added that FCA's board must put pressure on GM to engage in discussions.
FCA has crunched the numbers, Marchionne said, and merging the company with larger rival GM would create a single automaker with $30 billion in earnings before interest, taxes, depreciation and amortization (EBITDA).
Marchionne noted that GM has so far refused to go through the numbers with him.
"I'm not trying to date Mary, for the record, but I tried to get to see her," he said.
Meanwhile, Automotive News cited an unnamed high-ranking GM executive who said, "Why should [GM] bail out FCA?"
"Our management and board are always working to maximize shareholder value," GM said in a statement provided to FOXBusiness.com. "After we completed a thorough review of a possible merger with FCA, we concluded that executing our current plan is the best way to create value for GM stockholders."
In June, Barra dismissed talk of merging with FCA, the least profitable of Detroit's Big Three. Barra said GM is already large enough to manage costs.
GM shares, down 16% since the start of 2015, rose 1.6% in the wake of Marchionne's comments. FCA slipped 1.7% early Monday.