Fiat Chrysler CEO: Don't Buy Fiat's Electric Car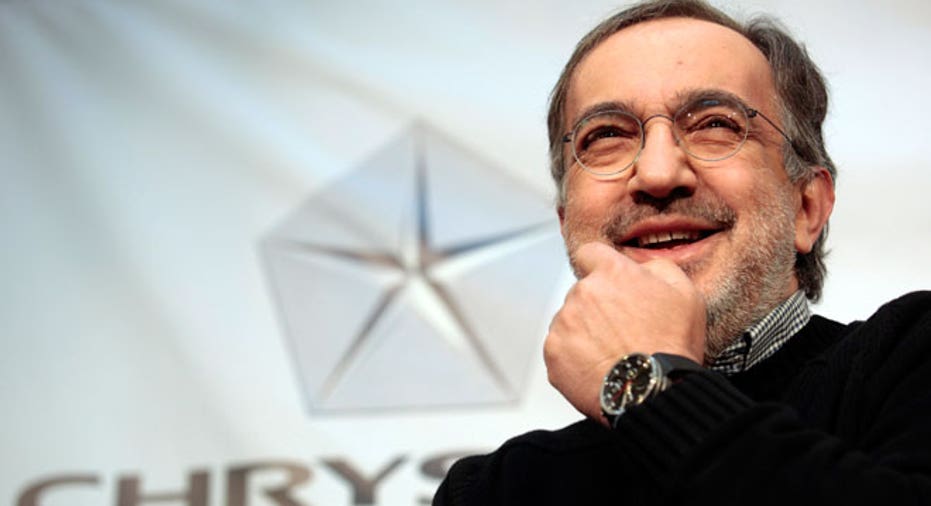 Fiat Chrysler Automobiles chief executive Sergio Marchionne has an unusual request: Don't buy the Fiat 500e electric car.
During an appearance in Washington, D.C., Marchionne said electrifying vehicles comes with a high price tag, and the automaker sells the 500e at a loss.
"I hope you don't buy it because every time I sell one it costs me $14,000," Marchionne told a crowd gathered at the Brookings Institution. "I'm honest enough to tell you that."
Even with manufacturers offering more models, electric cars account for less than 1% of all vehicles in the U.S. Analysts have said high sticker prices and the limited range of most electric vehicles have hampered sales.
Marchionne noted that Tesla (NASDAQ:TSLA) is the only company making money on plug-in cars because its Model S sedan is sold for a higher price. He pointed to General Motors' (NYSE:GM) Chevrolet Volt as an example of a car that has struggled to generate higher volumes, even at a lower price point.
The Chrysler and Fiat head, who is guiding a merger of the two automakers, said the combined company must develop electric cars to meet fuel efficiency standards put in place by the Obama administration in 2011, as well as separate mandates in California.
In order to maintain the size of its U.S. fleet, at least half of Fiat Chrysler's sales will need to come from hybrids by 2025, Marchionne explained.
"It can't be done on pure electrification," Marchionne said on the topic of meeting government regulations.
The 2014 Fiat 500e has a base price of $32,300, before federal tax credits. The standard Fiat 500, which has a four-cylinder engine and get 40 miles per gallon on the highway, starts at $16,195.
Through the first four months of the year, Fiat has sold 11,514 vehicles from the 500 family in the U.S. That reflects a 15% decline compared to the same period in 2013. Fiat does not provide sales figures for each 500 model.
Marchionne said the U.S. government should simply set fuel-efficiency targets and "let industry get there."
"We'll find the right mixture of technology to deliver mileage and [carbon dioxide] reductions. We're much better at this than you are, I hate to tell you this," he told an Energy Department employee who asked a question from the audience.
"I'll make the car. I'll make it available, which is my requirement, but I will sell the [minimum] of what I need to sell and not one more," Marchionne said of the 500e. "If we just build [electric] vehicles, we'll be back in…Washington asking for a second bailout because we'll be bankrupt by Christmas."
Fiat initially took a stake in Chrysler after the Big Three automaker filed for bankruptcy and received a taxpayer-funded bailout in 2009. In January, Fiat agreed to buy the remaining stake in Chrysler for $4.35 billion, completing its takeover of the American automaker.
Earlier this month, Marchionne and other executives at Fiat Chrysler detailed a five-year plan to boost sales. The company expects to invest heavily in a global expansion for Jeep vehicles and the re-launch of its Alfa Romeo sports-car brand.
Italian ownership of Chrysler has been the subject of some criticism in the U.S. Marchionne was quick to say the combined automaker will be a Dutch company listed in New York with headquarters in London.
The structure is necessary "because of the way tax arrangements exist internationally," he explained. "Nationality doesn't matter. Brands matter, and nationalities of brands matter."
When asked about the government's handling of the auto bailouts, Marchionne suggested Chrysler and GM were not treated equally. Rattner, who was also present at the conference on Wednesday, said the government wanted to avoid giving Chrysler more than the minimum needed to succeed.
"If I had to come up with a system, I would have put both in the same structure. That would have forced them both to earn their right to live because the leash on the other side is incredibly long," Marchionne said, referring to GM. "We had to prove our right to exist. The other guy who got the injection was guaranteed survival."
According to Rattner, GM ruled out a merger with Chrysler when the two automakers were bankrupt. Former GM chief Rick Wagoner felt it didn't make sense to shed brands only to add Chrysler's portfolio, Rattner added.
"We were rejected by everyone, including GM. You've broken my heart now, Steve," Marchionne joked.