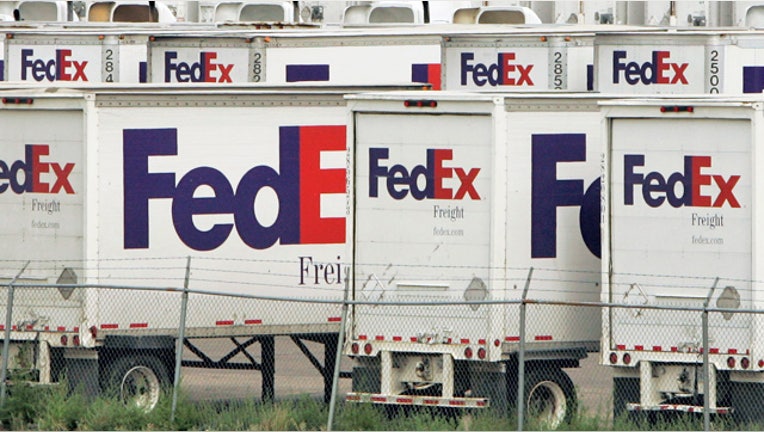 FedEx (NYSE:FDX) will soon charge rates for all large packages based on their size, effectively raising prices for lightweight, bulky ground shipments.
The shipper unveiled the change on Friday in a little-noticed announcement. The memo also said FedEx's fuel surcharge will be hiked by three percentage points on June 2.
FedEx plans to apply dimensional weight pricing, which takes into account a package's volume, to all shipments beginning Jan. 1, 2015. FedEx currently uses the size-based pricing method for packages that measure at least three cubic feet. Other shipments are priced only according to their weight.
Under the policy, shipping rates are determined by size if dimensional weight exceeds the actual weight.
The move comes as consumers increasingly shop online and have items shipped to their homes. Retailers like Amazon.com (NASDAQ:AMZN) often put small orders in large boxes, creating a challenge for FedEx, UPS (NYSE:UPS) and other shippers. Those lightweight packages are priced at lower rates but take up a lot of space on delivery trucks.
In addition to packages larger than three cubic feet, FedEx already applies dimensional weight pricing to all express shipments.
"Dimensional weight pricing is a common industry practice that sets the transportation price based on package volume—the amount of space a package occupies in relation to its actual weight," FedEx said.
FedEx spokesman Jess Bunn said the company "wanted to be sure we're being compensated for the service we're providing."
The rise in e-commerce shipments, as well as large business-to-business shipments, was a factor in the decision to use size-based pricing, he added.
Memphis-based FedEx and its chief rival, UPS, traditionally match each other's pricing changes. UPS also uses dimensional weight pricing for certain shipments.
According to UPS spokesman Andy McGowan, the company reviews pricing on an annual basis.
"We continually evaluate our policies to remain competitive in the industry.  Our focus is on being fairly compensated for the value we provide to our customers," McGowan said.
FedEx shares fell 1.1% to $137.07 on Thursday. UPS was up 0.4% at $99.22.