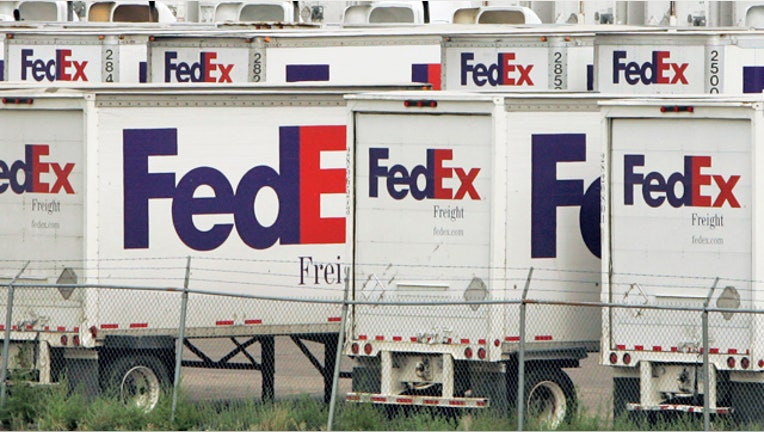 FedEx (NYSE:FDX) says it is three days away from a record-setting day of shipments as it readies to move 19 million packages, or more than 200 packages a second, on Dec. 10.
The record number of shipments highlights the continued growth of online sales, particularly during the fast-paced high-growth holiday shopping period. E-commerce sales on Cyber Monday reached $1.46 billion this year, the most lucrative day in digital sales history, according to comScore.
The Memphis-based shipping company is preparing for its busiest day in its history by ensuring it has 300,000 FedEx team members on hand and an additional 20,000 seasonal workers. It will also have some 90,000 vehicles and 660 aircraft on deck.
"At FedEx, we have been preparing for this busy holiday shipping season for almost a year now," FedEx's executive vice president of market development, Michael Glenn, said in a statement.
The company is preparing for a total of 280 million packages to pass through its global networks between Thanksgiving and Christmas, which is up 13% from the prior-year period. FedEx said e-commerce spending is responsible for a 10% year-over-year increase in volume, with a majority of the shipments entering the FedEx Ground and FedEx SmartPost networks, the latter of which works with online retailers and cataloguers.
Monday, Dec. 10, also serves as Green Monday, a term coined by eBay (NASDAQ:EBAY) to describe the best sales day in December and traditional kick-off to the year's heaviest online shopping week. Last year, Green Monday sales soared to $1.1 billion in the U.S.
The high-volume shipping day has been growing over the last seven years as the e-commerce market becomes more robust. In 2011 and 2010, FedEx moved 17.2 million packages and 15.6 million, respectively.