Federal Judge Blocks Anthem's Planned Acquisition of Cigna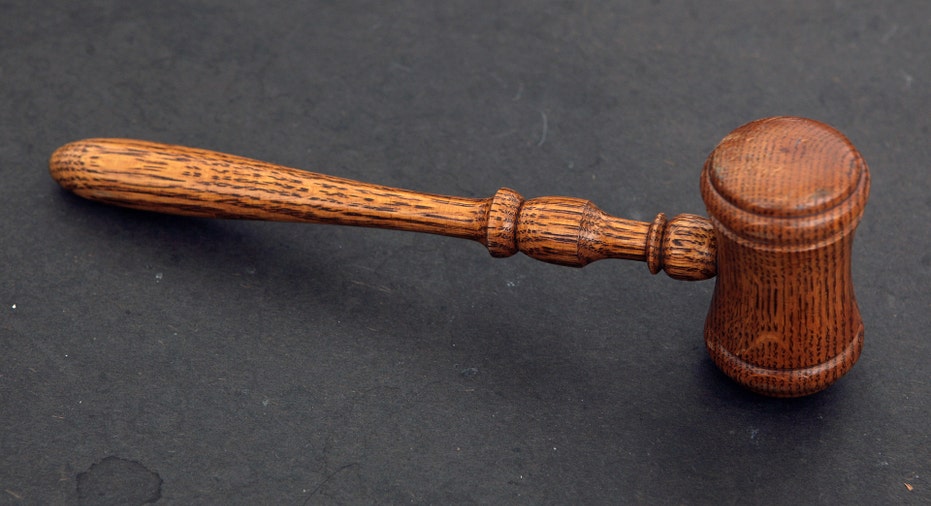 WASHINGTON -- A federal judge on Wednesday blocked health insurer Anthem Inc. from acquiring rival Cigna Corp., the second court ruling in recent weeks to deal a decisive rebuke to efforts to reshape the industry through megamergers.
The decision, by U.S. District Judge Amy Berman Jackson, said the proposed $48 billion deal violated federal antitrust law because it would create an unacceptable reduction in the number of companies able to serve large national employers that insure their workers.
The ruling echoed a decision last month by a different judge who blocked Aetna Inc.'s plans to take over Humana Inc. Though the two proposed insurer combinations differed in many ways, the message from the courts was similar: Judges found that merging top industry rivals posed a risk of higher prices and less service, with the benefits of those deals failing to outweigh the potential harm.
Neither company immediately responded to requests for comment.
While Aetna is considering a possible appeal in its case, Wednesday's ruling almost certainly kills the Anthem-Cigna transaction, as discord between the companies has grown considerably since they announced their deal in July 2015.
At the deal's inception, the insurers said their marriage would create a diversified, innovative and more efficient health insurer. But the two sides' relationship soured over time as they clashed over leadership styles and visions for the future.
The companies squabbled during the Justice Department's review of the transaction and eventually accused each other of violating the merger agreement.
By the summer of 2016, merger integration planning between the two companies had stopped, and during trial proceedings that began in November, Anthem mounted a legal defense of the merger singlehandedly. Cigna lawyers said very little during the proceedings, and when they did, it usually didn't help Anthem's position.
Judge Jackson's ruling may open up a new chapter of hostilities, especially because the merger agreement calls for Cigna to receive a $1.85 billion breakup fee from Anthem if the deal dies.
Anthem has said it unilaterally extended the deal's termination date to April 30, but Cigna said in a recent filing that it had "made no determination with respect to Anthem's notice seeking to extend the termination date" of the deal, and its options include terminating the merger. Now, it may push back against Anthem's effort to keep it in the fold.
Obama administration antitrust enforcers at the Justice Department filed simultaneous lawsuits last July to block the Anthem and Aetna transactions. The court rulings blocking both deals cement the Obama team's antitrust record of aggressive enforcement that led to the demise of potentially market-changing mergers in a host of industries.
A Justice Department spokesman didn't immediately respond to a request for comment.
Health insurers found themselves swept up in the fever of the recent merger boom. In 2015, the industry's major players engaged in a deal dance that ended up with four of its biggest companies paired off in ambitious bids to create a pair of behemoths with more than $100 billion in annual revenue. Both proposed new companies would still have been smaller than UnitedHealth Group Inc., however.
The Justice Department had serious concerns about the rumored insurance mergers before they were even officially announced. The insurers were aware of these concerns but hoped they could overcome them.
With Wednesday's ruling, it was clear the gamble didn't pay off.
Now the insurers face a landscape transformed by the recent Republican sweep into power. The Affordable Care Act could be repealed and reshaped, while the Trump administration's antitrust approach may prove different from that of Obama officials. Analysts are already speculating that new managed-care deals may arise, perhaps even involving new configurations among the four would-be merger partners.
Anthem Chief Executive Joseph R. Swedish is likely to face pressure from investors to quickly show how he will move forward and generate growth. The final death of its Cigna deal would leave the insurer lodged firmly behind UnitedHealth Group and still lacking its own national platform for commercial insurance, the type sold to employers and individuals.
In addition to a possible legal tussle with Cigna, Anthem faces ongoing, high-stakes litigation with pharmacy-benefit manager Express Scripts Holdings Inc.
Anthem has struggled with its business on the ACA exchanges, where there may be even more instability and uncertainty as Republicans struggle to shape an alternative. Anthem has the largest ACA business of any of its peers among the big publicly traded insurers, and so far has retained it while others have reduced their exposure amid losses. The company has said it would consider pulling back next year if the marketplaces don't improve.
Cigna, for its part, would remain the smallest of the major publicly traded insurers, with total revenue of $39.7 billion in 2016. The deal would have brought it advantages of scale, including cost savings and a likely greater ability to win favorable deals from health-care providers.
Cigna Chief Executive David Cordani has said that if the Anthem deal didn't go through, Cigna could have as much as $14 billion in cash and borrowings to deploy in deal-making. He said the company's priorities include evaluating "strategic M&A" and returning capital to shareholders.