FDA Investigates Two 'Unexplained' Deaths Possibly Related to Lilly Injection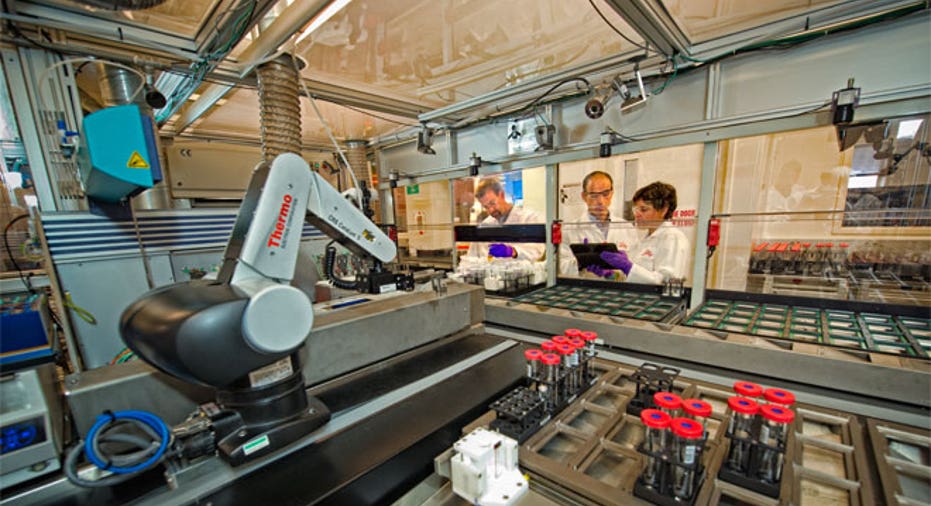 U.S. safety regulators are investigating two "unexplained" deaths possibly related to Eli Lilly's (NYSE:LLY) Zyprexa injections, an antipsychotic drug used to treat mental disorders like schizophrenia.
The Food and Drug Administration said patients died three to four days after receiving appropriate doses of Zyprexa Relprevv at a medical facility, long after the three-hour post monitoring period required after an injection.
Indianapolis-based Lilly said it is unable to conclude whether the deaths were related to the administration of Zyprexa, however it continues to evaluate the safety issue.
When asked about the sales impact for the product, a spokesperson wouldn't comment on specifics but said the drug made up less than $60 million -- or 1% -- of Lilly's $6 billion in sales last year.
"The science behind Zyprexa Relprevv has been well-established, and Lilly remains confident in its favorable benefit-risk profile," Lilly said.
The long-acting drug, only available through a restricted distribution system and administered in certified health care facilities, will continue to be administered throughout the FDA probe, however health safety officials warn doctors should follow the drug's risk mitigation requirements and label recommendations.
The Zyprexa Relprevv label contains warnings about the risk of post-injection delirium sedation syndrome (PDSS), a serious condition in which the drug enters the blood too fast following an intramuscular injection.
While it's not clear whether PDSS was related to these deaths, the disorder is known to cause greatly elevated blood levels, possibly causing the patient to fall into a coma.
In the clinical trials supporting the approval of Zyprexa Relprevv, cases of PDSS were observed within 3 hours after administration of Zyprexa Relprevv, but there were no deaths due to PDSS.
Shares of Lilly crept narrowly lower on Tuesday to $54.14 recently. They are up 24% over the last 12 months.
The FDA says it will continue to evaluate the deaths and will provide an update when more information is available.
Fox Business reporter Adam Samson contributed to this report.