FDA Cautions Dosage of J&J Anemia Drug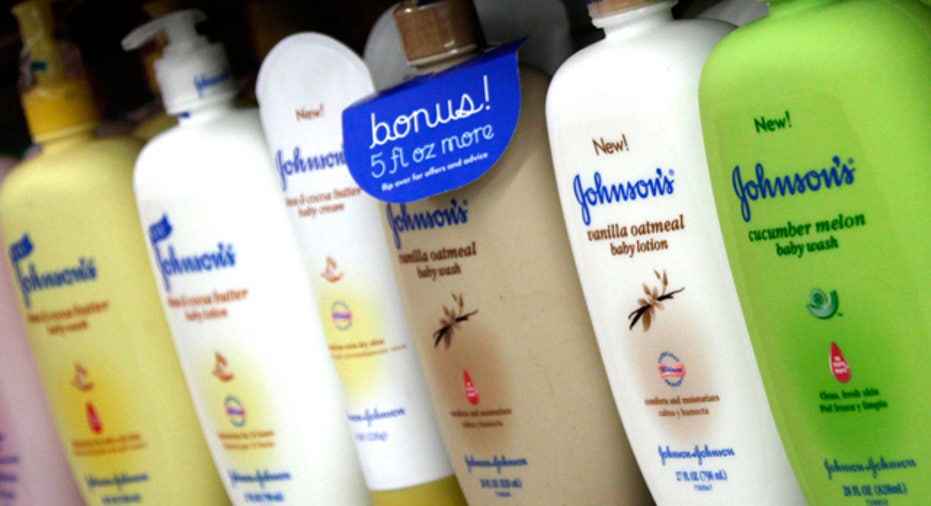 U.S. health regulators urged Friday more conservative dosing for widely used anemia drugs from Amgen Inc and Johnson & Johnson because of the risk of heart problems.
The Food and Drug Administration recommended more cautious language in the prescribing labels for the drugs, known as erythropoiesis stimulating agents (ESAs) and sold by Amgen under the brand names Epogen and Aranesp and by J&J as Procrit.
Analysts said Wall Street already had factored in a decline of sales of the drugs for Amgen, which depends more heavily on the products than J&J, and the U.S. biotechnology company backed its financial forecasts after the FDA's announcement.
The drugs are widely used by kidney and cancer patients to boost levels of red blood cells, but their sales have fallen sharply in recent years because of safety concerns associated with high doses of the medicine. Many doctors have already restricted their uses and limited dosages of the drug.
Amgen reported about $5 billion in combined Aranesp and Epogen sales for 2010, although sales of both drugs declined.
Prescribing labels previously have recommended dosing to achieve and maintain hemoglobin levels within the range of 10 to 12 grams per deciliter in patients with chronic kidney disease. The new language removes the concept of a target hemoglobin range.
Instead, for patients with chronic kidney disease but not on dialysis, the labels now urge doctors to start treatment with the drugs only when the hemoglobin level is less than 10 g/dL. Should the level exceed that threshold, doctors should reduce or interrupt the medicine, under the new guidelines.
For patients with the anemia of chronic kidney disease and on dialysis, the guidelines suggest if the hemoglobin level approached or exceeded 11 g/dL, that doctors reduce or interrupt the dose.
Dr. Robert Kane, acting deputy director for safety, Division of Hematology Products, at the FDA, noted during a conference call with reporters that the changes in dosing apply to patients with chronic kidney disease and do not directly affect cancer patients, who often use the drugs during chemotherapy.
``However, in the other parts of this new label -- specifically the warning precautions and the box warning statement -- these statements, which reiterate and expand our concern about risk, apply to all patients.''
``We are embarking upon trials that will attempt to identify better, safer dose regimen strategies for the use of these drugs. Under defined circumstances, we still think we need more fundamental clinical information before another major trial can go. So this is a work in progress, and a lot of attention is being given to it,'' Kane added.
In a research note, Sanford Bernstein analyst Geoffrey Porges said he believes the erosion of Epogen use in the United States is unlikely to exceed his current forecast of a 20 percent decline in dose between 2010 and 2012, and a further decline of almost 30 percent by 2014.
The FDA in March 2007 ordered a strong ``black box'' warning for Aranesp, Epogen and Procrit, warning that aggressive use of ESAs to raise hemoglobin to a target of 12 g/dL or higher was associated with ``serious and life-threatening side effects and/or death.''
The agency ordered that the black-box warning recommend the lowest possible dose to slowly raise hemoglobin to the lowest level that would avoid the need for a blood transfusion.
ESAs are genetically engineered versions of a protein that boosts production of oxygen-carrying red blood cells.
Amgen said it supports the modified prescribing label and backed its financial forecasts for this year and 2015.
Amgen shares were off 1 percent in afternoon trading on Nasdaq, after falling as much as 2 percent earlier, when the FDA said it would have a safety announcement on the drugs. J&J shares were down 0.5 percent on a down day for the overall markets.
(Reporting by Lewis Krauskopf and Ransdell Pierson, Deena Beasley in San Diego and Debra Sherman in Chicago. Editing by Gerald E. McCormick and Gunna Dickson)