Fast Casual Restaurants are Eating up the Competition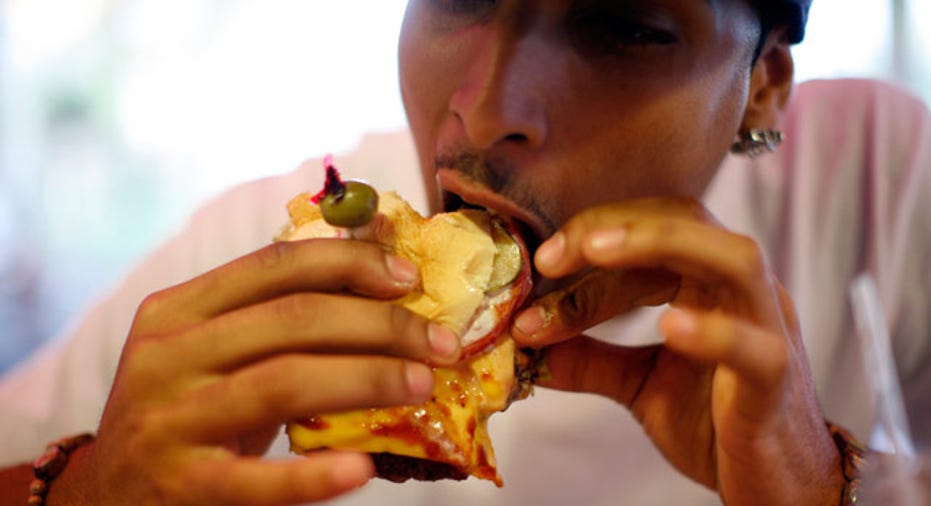 What is the recipe for success when it comes to keeping fast food customers happy? As it turns out, traditional burger chains that once reigned supreme, like McDonald's (NYSE:MCD) and Burger King, have been dethroned.
Fast casual restaurants are taking their place, according to the American Customer Satisfaction Index (ACSI) Report 2015. The ACSI interviewed 5,023 customers at random, and asked them to rate their purchase as well as overall dining experience.
Fast casual chains "typically offer better ingredients, freshness and more developed décor," the report said.
Chipotle (NYSE:CMG) and Panera (NASDAQ:PNRA), both considered fast casual chains, topped the report.  The ACSI suggests consumers are looking for higher quality food as the economy recovers and they have more disposable income to spend on meals.
"Healthy definitely plays into it, whether it's just the perception of healthier, or if it actually is healthier," Brian Todd, president and CEO of the Food Institute told FOXBusiness.com.
Chipotle's Communications Director Chris Arnold told FOXBusiness.com that the company sets itself apart from other fast food chains through the quality of its food.
"Our food culture is rooted in finding the very best ingredients we can — ingredients that are raised in ways that respect farmers, the environment and farm animals — and preparing our food using classic cooking techniques," said Arnold.
Customers now tend to gravitate toward organic, non-GMO foods that present themselves as healthier alternatives to traditional fast food chains. Not to mention, they are looking for a more interactive experience when it comes to dining out. Chipotle and other fast casual restaurants allow customers to pick and choose exactly what and how much goes into their order, a far cry from the one-size-fits-all model of decades past.
Panera's Head Chef Dan Kish said the company's mission from its inception was to offer a quick meal consisting of high quality ingredients.
"When we started buying chicken raised without antibiotics more than a decade ago, our competitors weren't yet as interested in the product," said Kish. "That meant the supply we needed did not yet exist. And it was more expensive. But it was Panera's early move into the space, and our guests' support, that actually grew that chicken supply – ultimately driving down costs.  Today, we see other companies able and interested in offering chicken raised without antibiotics."
Panera plans to remove 150 artificial colors, flavors, sweeteners and preservatives from its food by 2016. The company also added organic quinoa to its pantry in hopes of creating a more transparent, customizable menu. The grain may attract more vegetarian and vegan customers.
The highest rated fast food restaurant chain in terms of customer satisfaction is Chick-fil-A, which is doing well, likely for a slightly different reason.
"Their concept is unique, focusing just on chicken," said Todd.
Looking at a Chick-fil-A menu, the offerings are consistent and simple. The brand lets its tasty chicken do the legwork when it comes to satisfying customers, and that's where the marketing ends.
The reason for Chick-fil-A's success can also offer an explanation as to why traditional chains have fallen off the customer satisfaction wagon. Many fast food companies including McDonald's, Burger King and Wendy's (NASDAQ:WEN) are arguably trying to do everything all at once.
With seemingly disjointed menus that run the nutritional spectrum, traditional chains have started to wear thin. They also lack the "local feel" that smaller chains currently dominating consumer satisfaction have.
Todd says Chick-fil-A, Panera and Chipotle have only about 1,800-1,900 units in the U.S., which fosters a more loyal following than some of the biggest chains. Though the more traditional fast food companies have the advantage of reaching a larger audience, they arguably have not done enough to satisfy consumers' shifting preferences for healthier foods.
Chick-fil-A's Senior Director of Hospitality and Service Design Mark Moraitakis said that they are heavily expanding including into New York. The first stand-alone restaurant in New York City will be located near Herald Square.
"Chick-fil-A entered the Seattle market this year and is entering Portland in 2016," said Moraitakis. "We will enter the state of Nevada in late 2016 or early 2017 and we're planning to expand to Michigan in 2017."
These fast casual chains also aim to cater towards Millennials, the segment of the population that eats outside the home the most, according to Todd.
Chick-fil-A is currently rolling out mobile ordering nationwide, so that guests can order from the palm of their hands. Panera, meanwhile, introduced a series of integrated technologies including online ordering, advance ordering and Rapid Pick Up for to-go orders, and fast lane kiosks in-cafe.