Fashion Line Aimed at Soothing Breast Cancer Survivors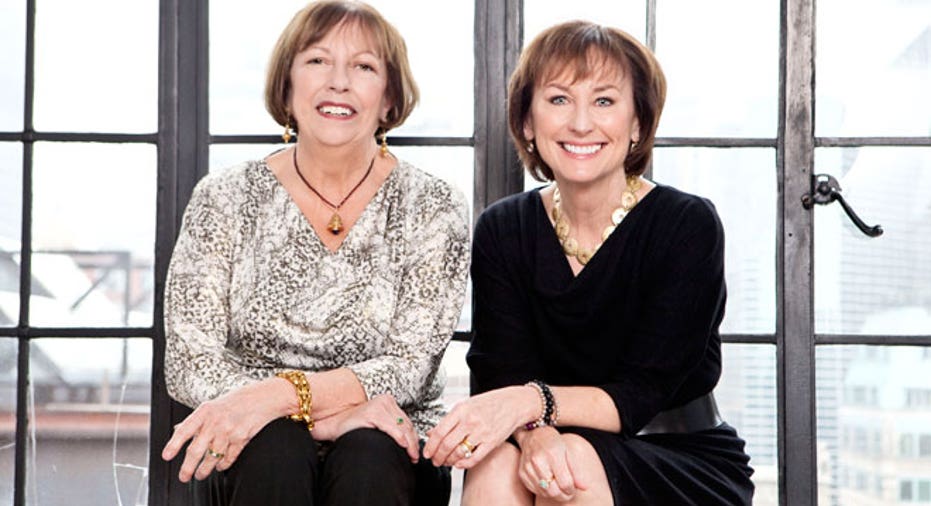 Small Business Spotlight: Alloro Collection, @recapturejoy
Who: Co-founders Laurel Kamen and Christine Irvin
What: Sophisticated fashion collection offering beautiful clothing and accessories geared toward women who have experienced breast cancer, especially without reconstructive surgery
Where: Washington DC, New York
When: March 2013
Related: 5 Entrepreneurs Making Breast-Cancer Fight Their Business
How: Laurel Kamen was definitely thinking beyond her surgery the night before her double mastectomy. With 30-plus years as an American Express executive and a more recent stint as a senior consultant to the U.S. postmaster general, Kamen was laying the groundwork for a second career: the design of a sophisticated fashion collection offering beautiful clothing and accessories geared toward women who have experienced breast cancer, especially without reconstructive surgery. Right then, she recruited her long-time best friend Christine Irvin, now an artist and photographer and former financial services executive, who immediately said she "was in."
The decision was one of two life-changing decisions Kamen made before her surgery in October 2011. Despite her physician's recommendation to remove only the left breast where they'd found the cancer, she'd opted for a double mastectomy to eliminate future anxiety. And just days following surgery, her doctors said her biopsy revealed a different, larger and more aggressive cancer, one not detected by her mammogram, in her right breast. They told Kamen her decision to have a double mastectomy had saved her life.
Kamen recruited her cousin Roedean Landeaux, a designer and couturier, to create the initial pieces of the line. The concept evolved into even more of a reality when Kamen and Irvin brainstormed a business name, the Alloro Collection, referencing the laurel wreath which represents triumph.
As business women, Kamen and Irvin understood the importance of market research. They began by interviewing oncologists, surgeons and survivors; they say the line caters to the specific medical needs of women who undergo surgical, chemical and radiation treatments with femininity and fashion, two elements women in the post-operative stages of treatment say they require to reestablish their self-image.
"We did our best to address all the issues women go through when travelling this difficult road," says Kamen. Their research illuminated 20 design variables important for comfort: arm range of motion, front pain and side sensitivity, and more subtle issues like neckline and bodice design, challenges in particular for women like Kamen who choose not to have reconstructive surgery.
They introduce their collection at trunk shows held near major cancer centers around the country. Clients can also shop at theme events or online on the Alloro website. The collection includes scarves, hats, totes, camisoles and jewelry created by other designers as well as a soon-to-be-released Murano glass necklace designed by Irvin. Kamen says the collection also has an appeal to women who do not have breast cancer, and this helps to raise breast cancer awareness.
Alloro donates 25% of its profits to breast cancer research and under-served or non-insured women.
As veterans of the corporate world, where they worked tirelessly on high-profile projects, Kamen and Irvin are imbued with a strong work ethic. This carried over as they created Alloro and were aggressive in their mission, completing 80% of Alloro designs in three months and building their business from concept to launch in a little over a year.
That certainly didn't preclude a learning curve. The partners concede they had leapt into unchartered waters when they ventured into the retail fashion business.  It took them a bit to learn what a SKU is, they joke, and for two non-digital natives it remains a challenge, but important, to embrace social media. Collaboration has also been vital. They talked to more than 1,000 people, including their first-tier network, and, says Kamen, if someone couldn't help, they referred them to other experts.
They say friendship is a big part of the business, and the fight against the disease.
"Friends carry you through. They make you want to feel better. And they're there for you in the darkest hours in many ways—sometimes with something as simple as getting the frozen peas out of the refrigerator to help with the pain."