Facebook Revs Up Mobile Push with 'Home'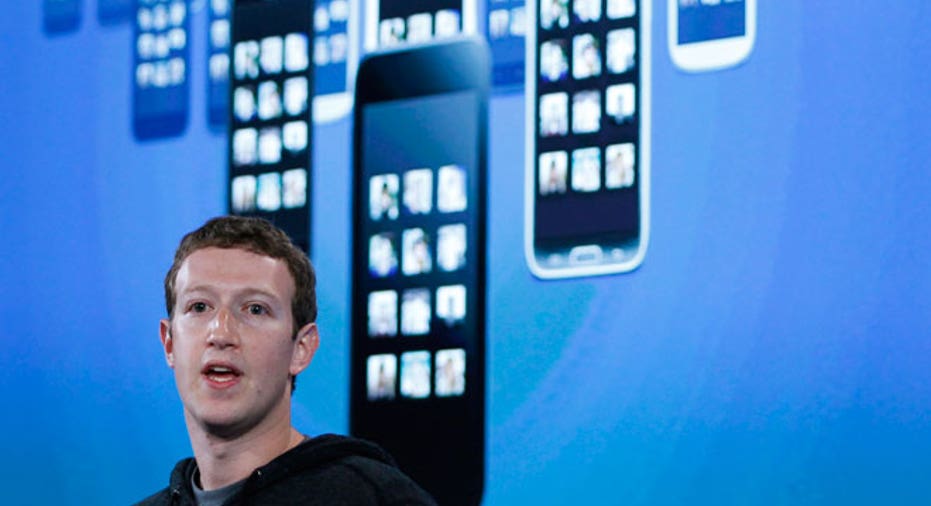 Though it surprised no one, Facebook (NASDAQ:FB) on Thursday unveiled its highly anticipated "Home" software for Android during a press conference at its California headquarters.
In line with earlier reports, Facebook debuted new software that takes over several core functions of Android smartphones and replaces them with features that tie into various Facebook services.
"You're going to be able to transform your phone into a great social device," Facebook CEO Mark Zuckerberg said during the press conference. According to Zuckerberg, Home makes it so that "phones are designed around people first," rather than apps, as is the case with most modern smartphones. Instead of burying social content that users want to see inside apps, Facebook's Home software makes it available at all times.
See more tech stories on the FOX Business Technology homepage.
"A great phone might sell 10 or 20 million units at best," which is why Facebook chose not to build its own phone according to Zuckerberg. He wants as many people as possible to have access to key Facebook services, and pushing Home out to as many phones as possible is the best way to accomplish that.
"We're not building a phone, and we're not building an operating system," he said.
Facebook Home is a family of apps and a content feed that takes over an Android devices' lock screen and home screen. "Cover Feed" is the aspect of the software suite that presents important Facebook content on the user's home screen and automatically scrolls through updates. Users can drill down on each update by tapping on it, and there are also filters that allow users to hide certain type of content or to hide updates from certain friends.
Home includes an integrated messaging system called Chat Heads that combines Facebook messages, SMS and other messages into one integrated app. It supports group messaging and a host of other functions, and notifications are integrated into Home.
Facebook Home will become available on select Android devices including the HTC One and Samsung Galaxy S4 beginning on April 12th in the Google Play store, and Facebook will continue to roll Facebook Home out to additional devices in the coming weeks and months.
Facebook also said that it has plans to launch a tablet version of Home in the coming months, and that Home for smartphones will be updated on a monthly basis.
Finally, HTC and AT&T (NYSE:T) announced during the press conference that the HTC First will be the first smartphone to ship with Facebook's Home software installed out of the box. The First will be available exclusively from AT&T beginning on April 12th.
This content was originally published on BGR.com
More news from BGR: