Facebook 'Poked' Down to No. 3 Spot as Best Place to Work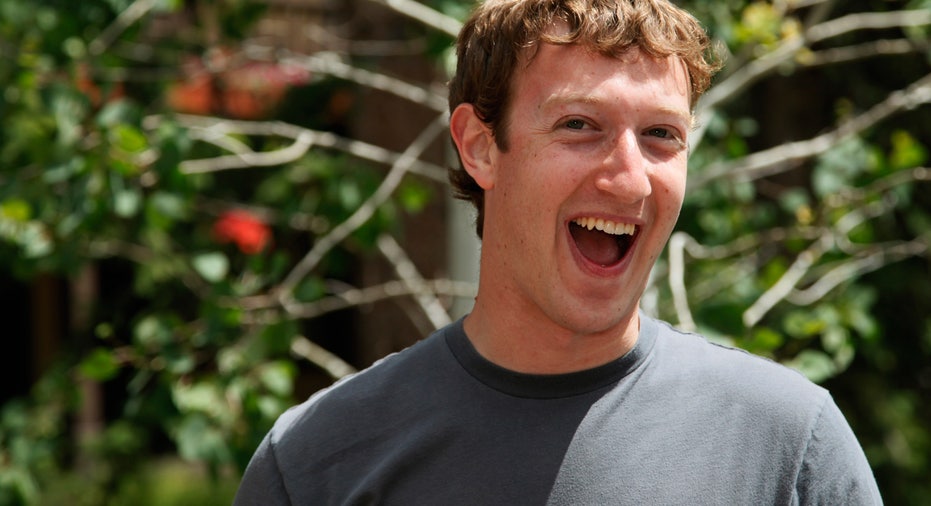 The corporate version of the People's Choice Awards revealed some surprising twists on Wednesday with last year's champion, Facebook, falling two spots and approval of its CEO Mark Zuckerberg slipping even lower.
Consulting firm Bain & Co. pushed Facebook aside this year, becoming the top-rated company as part of Glassdoor's fourth annual Employees' Choice Awards of the top 50 Best Places to Work.
Bain employees, known as "banies," attribute the high score to its emphasis on teamwork, focus on success and strong training program.
McKinsey, a consulting company that directly competes with Bain, was the second-highest overall rated company and saw its CEO Dominic Barton's approval rating spring to a whopping 100%.
While slipping two spots, Facebook still fared well by becoming the highest-rated technology company, showing once again the attractiveness of entrepreneurial tech giants like social networks and Google (NASDAQ:GOOG).
Employees at the world's most popular social network attribute to the company's top tech spot to its cohesiveness, creativity and impact on the world.
"It's one thing to launch a product that you know some people are using, it's another thing to launch a product that you see in the news, it's another thing to launch a product that touches 5% of the world everyday," said Facebook engineering manager Serkan Piantino. "Knowing the impact you have on a day-to-day basis from the people you talk to, that's what makes this one of the best places to work," he said.
Facebook's horizontal management structure has also played a crucial role in its success. The company, which is expected to launch publicly next year, is led by Zuckerberg and his right-hand woman, Sheryl Sandberg.
"One of the coolest things about our leadership is that they share desks with us," Piantino said. "I think the reason they do that is because they genuinely think that the things that we're building together are bigger than each of us individually, even Mark Zuckerburg."
However out of the top five rated companies, Zuckerberg has the worst rating as chief executive, with just an 89% approval rating, slipping from 96% last year.
Rounding out the top five are MITRE, a not-for-profit that provides information technology to the Department of Defense, and Google (NASDAQ:GOOG), which jumped up 25 spots from last year and edged ahead of Gannett's (NYSE:GCI) CareerBuilder.
Southwest Airlines (NYSE:LUV) saw the biggest decline this year, dropping to 17th from the number two spot last year. The airline, which was the only major U.S. carrier to make the list, has seen its stock fall more than 36% since last December, a trend seen industry-wide as a result of skyrocketing oil prices and slumping demand.
Other companies to make the list this year include Disney (NYSE:DIS) Parks & Resorts, General Mills (NYSE:GIS), Apple (NASDSAQ:AAPL), Nike (NYSE:NKE), and Starbucks (NASDAQ:SBUX).