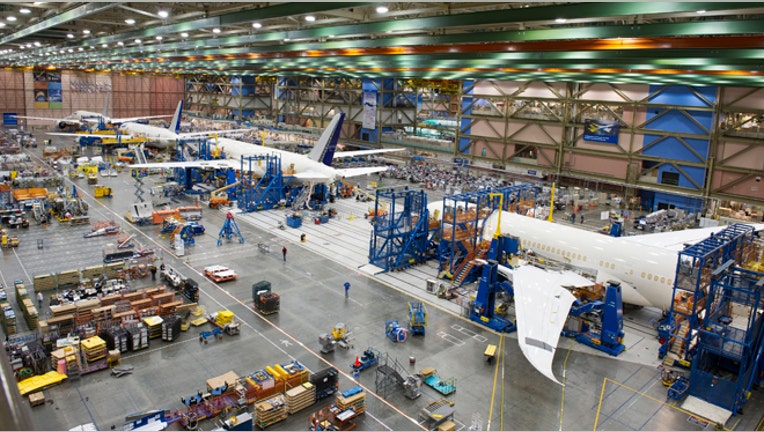 A team of U.S. safety regulators that have been reviewing the embattled Boeing (NYSE:BA) 787 since January 2013 reported Wednesday that the design of the Dreamliner was "soundly designed" and met safety standards.
The joint team of Federal Aviation Administration and Boeing technical experts determined that the jet, which was plagued with battery meltdown issues in 2013, was soundly designed, met its intended safety levels and had effective processes in place to identify and correct issues.
However, the group did find minor problems with the manufacturing process related to critical suppliers and the way the FAA oversees the process. It rolled out seven recommendations to improve upon that.
"The review team identified some problems with the manufacturing process and the way we oversee it, and we are moving quickly to address those problems," said FAA Administrator Michael Huerta, who asked the team to review the 787's critical systems on Jan. 11, 2013.
The review followed a lithium-ion battery fire on a grounded 787 in Boston during the first week of 2013. Several fires and two emergency landings followed last year, and the FAA was forced to issue a, airworthiness directive that temporarily grounded Boeing's entire fleet of Dreamliners.
Among the FAA's recommendations were ensuring suppliers are held to industry standards for personal performing Boeing-required inspections and revising production approval procedures to more fully address complex, large-scale manufacturers with extended supply chains.
The FAA said it is working to ensure manufacturing surveillance is conducted at the "highest risk facilities." Among its goals are to asses risks related to emerging technologies and ensure there is engineering conformity around standardized, risk-based criteria.
Boeing did not immediately respond to FOX Business for a comment.
Its shares were down 0.10% to $123.91 in recent trade. They are up 45% over the last year.