FAA OKs First Over-Land Commercial Drone Flight for BP Project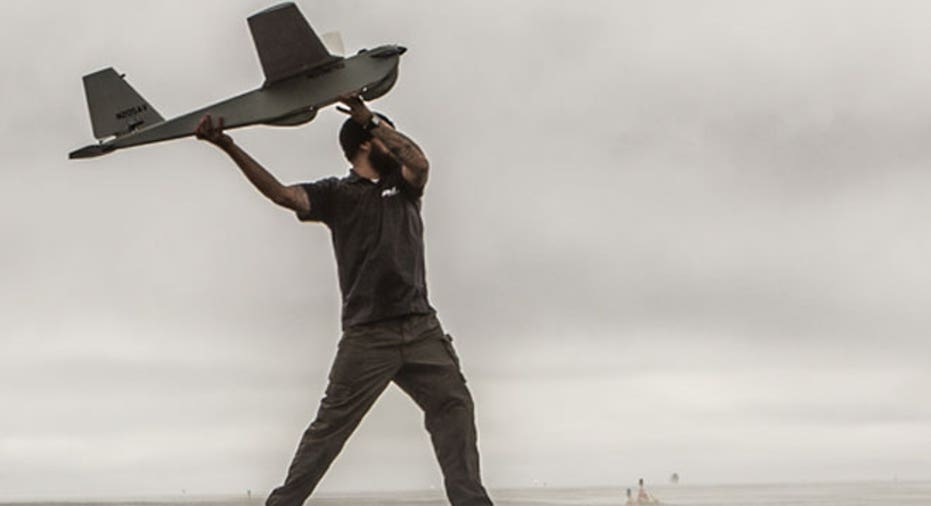 U.S. air safety officials have for the first time approved the flight of a commercial unmanned aircraft over land. The drone will assist a land surveying project by British oil giant BP (NYSE:BP).
The Federal Aviation Administration said the surveys, conducted by a hand-launched drone developed by U.S. manufacturer AeroVironment, will check pipelines and infrastructure on the Alaska North Slope, including at Prudhoe Bay, the nation's largest oilfield.
BP says it hopes to use information gathered by its sensors to target key maintenance projects on specific roads, infrastructure and equipment.
Transportation Secretary Anthony Foxx said the surveys are another "important step" toward the "broader commercial use of unmanned aircraft," such as drones.
"The technology is quickly changing, and the opportunities are growing," Foxx said.
The aircraft being used is the Puma AE, a small, hand-launched all-weather drone that is about 4.5 feet long and has a wingspan of nine feet. The first flight took place on Sunday.
This follows the FAA's handing out last summer of restricted certificates to the Puma and Insitu Scan Eagle, another small unmanned aircraft, for aerial surveillance only over Arctic waters.