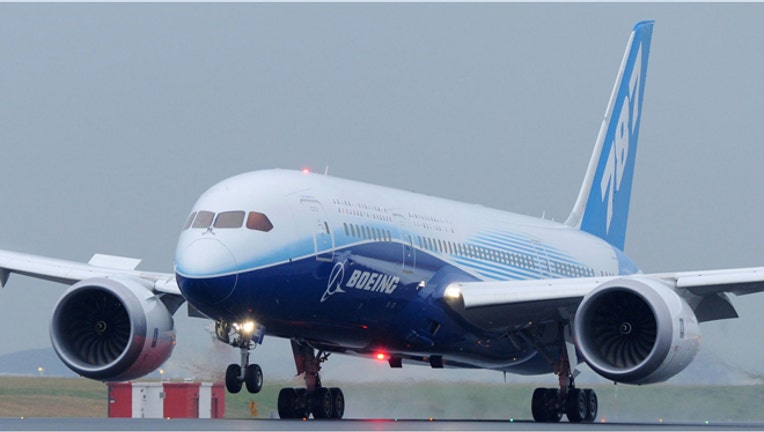 U.S. flight safety officials approved of Boeing's (NYSE:BA) 787 certification plan late Tuesday that includes a redesign of internal battery components, moving the jet maker a step closer to returning the grounded fleet to service.
The Chicago plane manufacturer's plan includes better insulation of the cells and the addition of a new containment and venting system, both of which are intended to minimize initiation of a short circuit, according to the U.S. Federal Aviation Administration.
"This comprehensive series of tests will show us whether the proposed battery improvements will work as designed," said Transportation Secretary Ray LaHood.
The FAA said it thoroughly reviewed Boeing's proposal, which was submitted late last month by Boeing Commercial Airplanes CEO Ray Connor, and determined that the system does meet FAA requirements.
The certification plan is the first step in the process to evaluate the 787's return to flight after it was grounded in January following a series of lithium-ion battery meltdowns that ultimately triggered an emergency landing in Tokyo.
The deal requires Boeing to conduct extensive testing and analysis to demonstrate compliance with the applicable safety regulations and special conditions. The FAA said the series of tests, which specify pass/fail criteria, must be passed before the Dreamliner will be reinstated. FAA engineers will be present for the testing and will be closely involved in all aspects of the process.
Safety regulators also approved limited test flights for two aircraft that will have the prototype versions of the new containment system installed in an effort to validate the aircraft instrumentation for the battery. The FAA in early February allowed Boeing to begin Dreamliner test flights using the old battery.
The FAA's January 16 airworthiness directive remains in effect, and the FAA said it is continuing its comprehensive review of the 787 design, production and manufacturing process.
Shares of Boeing, which closed up about 1.5% to $84.16 on Tuesday, inched up in extended trade following the FAA's decision. Boeing did not immediately respond to FOX Business for a comment.