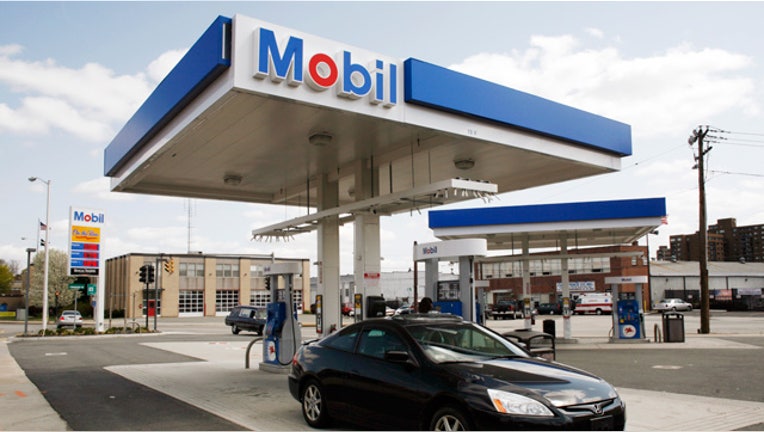 ExxonMobil (NYSE:XOM), the world's largest publicly traded energy company, narrowly surpassed expectations on Tuesday by posting a 1.6% rise in fourth-quarter profits amid higher crude oil prices.
The Irving, Tex.-based energy behemoth said it earned $9.4 billion, or $1.97 a share, compared with a profit of $9.25 billion, or $1.85 a share, a year earlier. Analysts had called for EPS of $1.96.
Revenue jumped 16% to $121.61 billion, topping the Street's view of $119.7 billion.
"ExxonMobil recorded strong results while investing at record levels to develop new supplies of energy that are critical to meeting growing world demand, and supporting economic recovery and growth," CEO Rex Tillerson said in a statement.
Exxon, the No. 1 U.S. energy company, said its oil-equivalent production declined 9% year-over-year, while capital and exploration expenditures were flat at $10 billion.
Upstream earnings jumped to $8.84 billion, up by $1.35 billion from the year before, thanks to higher liquids and natural gas realizations. U.S. upstream earnings slipped by $133 million to $1.18 billion.
On the other hand, Exxon's downstream profits fell by $725 million to $425 million due to weaker margins, especially in refining.
Chemical earnings at Exxon dropped to $543 million last quarter from $1.07 billion the year before amid weaker margins and lower volumes.
Shares of ExxonMobil, which have increased 6% over the past year, fell 1.22% to $84.45 in Tuesday's premarkets.
Last week Chevron (NYSE:CVX), the No. 2 U.S. energy company, revealed a 3.2% decrease in fourth-quarter profits due to a loss in its downstream segment, which was hit by weaker margins.