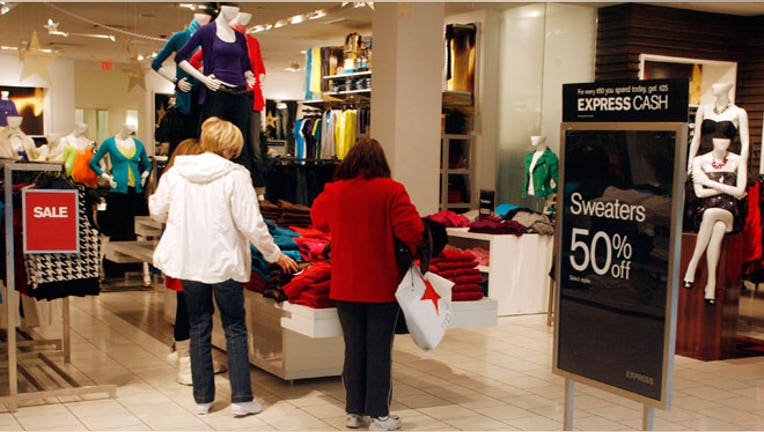 Shares of Express (NASDAQ:EXPR) surged 16% Tuesday morning as Wall Street cheers the apparel maker's rosier fourth-quarter guidance that was triggered by robust holiday sales.
The pressure was on this holiday season for Express, which had seen its shares lose almost a third of their value over the prior 12 months due to slowing sales.
Late Monday the retailer projected fourth-quarter same-store sales would be flat to up 1%, translating to EPS of 72 cents to 74 cents.
Even the low end of the new profit range would trump the Street's view of 66 cents. Express previously forecast fourth-quarter EPS of 62 cents to 68 cents.
At the same time, Express raised its full-year earnings outlook, calling for EPS of $1.56 to $1.59. By comparison, Wall Street had been anticipating EPS of $1.50.
Express, which has about 600 stores, cited stronger-than-expected holiday sales for the more bullish outlook.
"Our promotional strategy and the introduction of opening price points in key categories contributed to a sequential improvement in comparable sales since the third quarter of 2012 and higher gross margin dollars versus last year's holiday season," CEO Michael Weiss said in a statement.
Express, which is set to report fourth-quarter results during the week of March 11, also announced plans to present at the annual ICR XChange Conference in Miami on Thursday.
Shares of Columbus, Ohio-based Express rallied 16% to $16.31 Tuesday morning, putting them on track to slash their 12-month tumble of 31%.