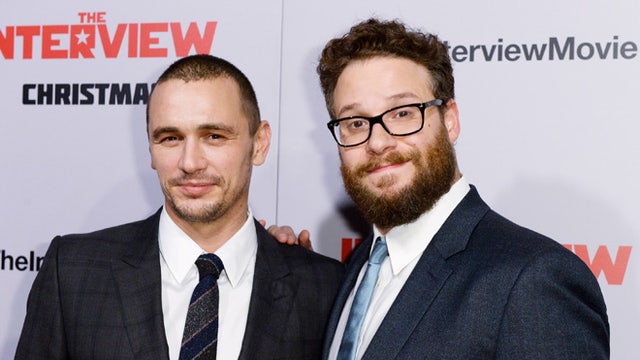 Sony's secret plan to release its controversial movie "The Interview" via satellite TV provider Dish Network (NASDAQ:DISH) has been scuttled, the FOX Business Network has learned.
Sources close to the matter tell FBN the potential partnership was derailed Monday, after weekend conversations between the two companies about a possible release. Had the movie run on Dish, tens of millions of Americans could have watched "The Interview" as early as Christmas Day.
Last week, Sony cancelled the Christmas Day theatrical release of the movie---a comedy with a plot centering around a plan to assassinate North Korean despot Kim Jong Un-- after major theater chains decided not to show it in the wake of hackers threatening "9-11 style" attacks on venues that ran it.
The FBI announced last week that North Korea is responsible for the November company-wide hack on Sony Pictures Entertainment.
Sources say top Sony executives have been working 24/7 to find a way to release the movie, and that Sony Entertainment CEO Michael Lynton is adamant that the movie air somewhere, somehow.
Sony stands to lose up to $200 million by out-right cancelling "The Interview." The company also faces harsh long-term damage to its reputation if the movie is never released.
A Sony spokesperson tells FOX Business "there's no decision and we're still exploring a number of distribution options."
A spokesperson for Dish Network Chairman Charlie Ergen said he was unavailable to comment on this story.
Many in Hollywood -- from the Writers Guild to actor George Clooney -- have complained that allowing a rogue nation such as North Korea to dictate how and whether movies are released in the U.S. opens the door to massive destruction of freedom of speech and freedom of creativity.   FOX Business has learned that Dish emerged as a possible partner for the film's release, but that Ergen, the majority shareholder of the company, declined for unspecified reasons.
As for competitors, sources told FBN that DirecTV  "will not be offering the movie."
Dish Network is currently in an unrelated carriage dispute with FOX.