Exclusive: Panda Express Gives the Fortune Cookie a 'Bakeover'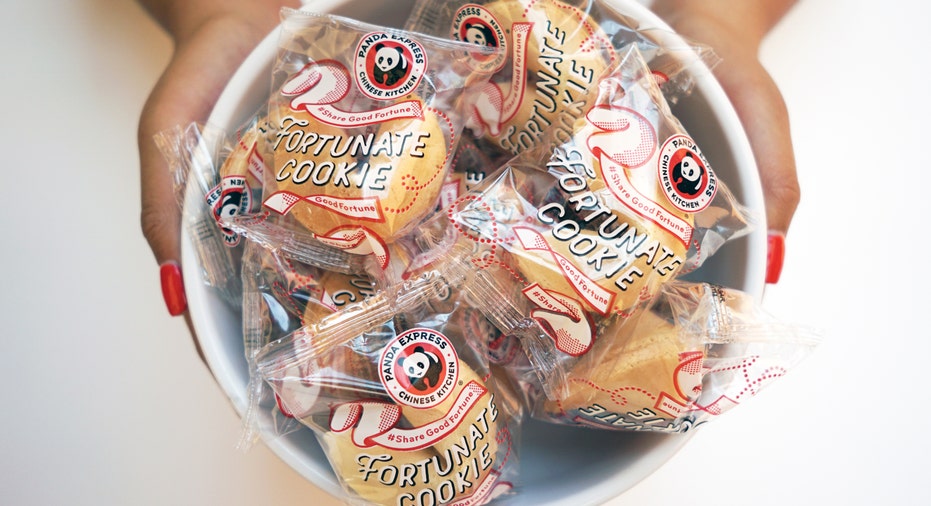 Crack open a fortune cookie and you're likely to see words of wisdom like "Your smile is a passport into the heart of others" or advice like "Hard work pays off in the future. Laziness pays off now." Hiding at the bottom of a bag of Chinese food delivery or awaiting diners at the end of a meal, the lightly flavored fortune cookie has grown into a staple at Chinese restaurants, with approximately three billion made each year.
Of those three billion cookies, American Chinese fast casual restaurant Panda Express hands out a million dollars worth of fortune cookies each month (over 282 million annually) across its 1,900 domestic and international locations. Founded in 1983 by Peggy and Andrew Cherng, Panda Express has grown into the largest Asian food chain in the country and hit revenues of $2.2 billion in 2014. The chain continues to expand, including tackling New York City for a second time, after a failed run on Wall Street from 1997 to 2001.
But beyond serving the brand's famous Orange Chicken™ (they served 67.9 million pounds of the chicken in 2014) or the award winning Honey Walnut Shrimp™,  the chain wants to give back to both their employees and customers in a different way.
Starting today and running through August 10, Panda Express will distribute 'Fortunate Cookies' at its locations replacing all existing fortune cookies. The new cookies will have 'FortuNotes,' detailing notes of gratitude and giving. Customers are encouraged to post pictures of their FortuNotes on social media sites using the hashtag #ShareGoodFortune and tag someone who they are thankful for. Messages will include phrases like "Fortunate that you believe in me" and "Fortunate for your love" but all cookies will have a unique message.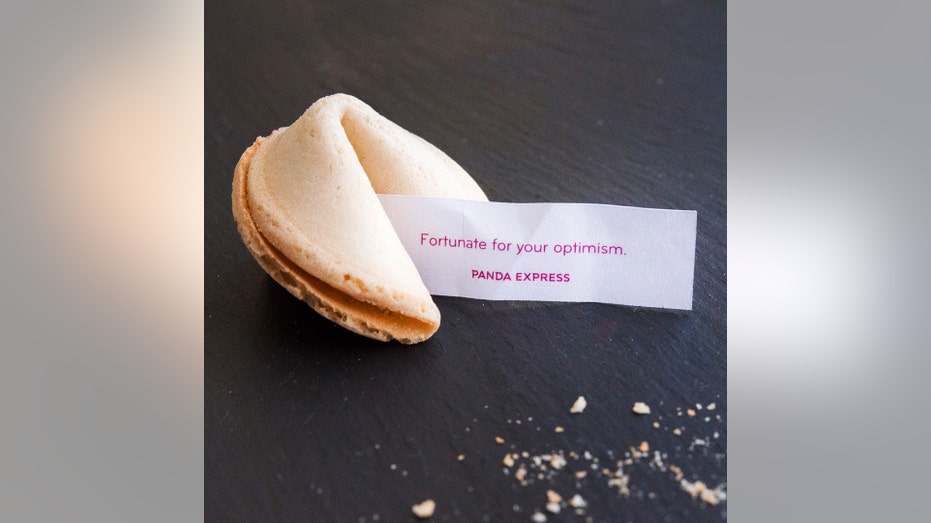 "The goal is that they will pause and stop and acknowledge the people in their lives that they feel most fortunate for" Andrea Cherng, Panda Express' Chief Marketing Officer and daughter of Peggy and Andrew, tells FOXBusiness.com exclusively.
The origins of the #ShareGoodFortune campaign started over a year ago when Panda hosted a leadership conference to celebrate who they are as a company and help employees grow personally and professionally. At the conference, the chain presented a video featuring a girl passing out fortune cookies, hoping that a small gesture could have a seismic and positive impact on the recipient. The theme emerged as one of the most celebrated of the conference and thus the Fortunate Cookie was born.
Fortunate Cookies will be wrapped in new packaging and there will be signage both inside and outside the stores signaling to customers that the campaign has launched. "We wanted guests to know that this is something different and that it's meant to convey the journey of acknowledgement for the people that matter in our lives" says Cherng.
And from the corporate perspective, Cherng says that what fascinated Panda Express as a challenge was how to make a positive impact on the world.
The campaign comes on the heels of the attacks in Nice, the shooting in Orlando and multiple deaths of black males and police officers and Panda Express believes that this campaign is timely as the "world is experiencing pain."
"The habit of pausing and saying to someone that you matter--that's the richness, that's the fortune of life" says Cherng.
Panda Express hopes that the campaign will become an annual event.