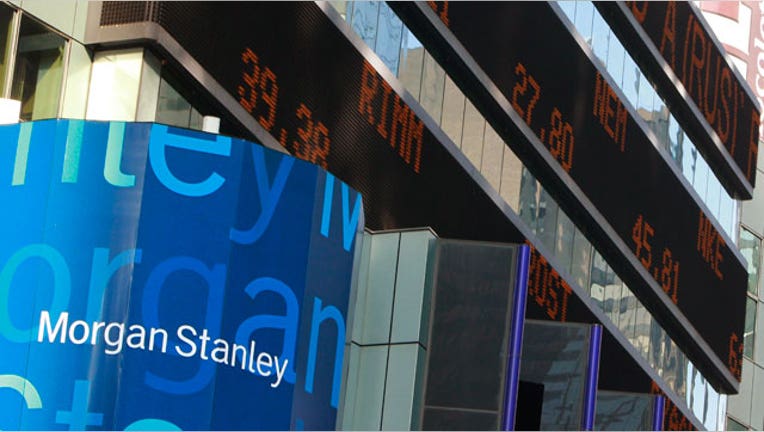 Even after slashing as many as 1,600 jobs in recent weeks, senior executives inside Morgan Stanley (NYSE:MS) are warning the rank-and-file that more may be on the way as management weighs business conditions and the impact of financial reform on the firm's bottom line, the FOX Business Network has learned.
Morgan Stanley, which is scheduled to release fourth quarter results on Thursday, has beat analyst earnings expectations in each of the last four quarters. But analysts' consensus projects a loss for the fourth quarter amid the general slump revenues, and the firm's continued integration of the Smith Barney brokerage unit that it purchased from Citigroup (NYSE:C) during the financial crisis three years ago.
But senior management's biggest concern is not over the firm's fourth-quarter results, but whether revenue from investment banking and trading will begin to recover in the months to come -- and if that recovery is enough to offset the losses that it will have to endure because of financial reform that has forced Wall Street to curtail and exit once-profitable businesses.
With that, senior executives at Morgan Stanley are spreading the word inside the firm that the job cuts may not be over and that by June job losses could total as much as 5,000, including those already made, said one person with direct knowledge of the matter. Before the latest round of cuts, Morgan Stanley employed approximately 60,000 people.
A Morgan Stanley spokeswoman would not deny that further job cuts might be coming. "We are done cutting for now but will closely monitor the environment and adjust accordingly," she said.
Analyst Dick Bove said Morgan faces incredible pressure to continue to cut from its ranks of traders, largely because of the impact of financial reform. The Dodd-Frank financial reform legislation has forced firms like Morgan Stanley to eliminate their proprietary trading desks where they risk their own capital in buying and selling securities, and possibly to sharply reduce trading on behalf of customers.
One of the problems faced by Morgan's chief executive, James Gorman, and other Wall Street CEOs is the uncertainty surrounding Dodd-Frank; it's still unclear just how much customer-based trading will be reduced since many of the rules in the law have yet to be finalized.
That uncertainty is forcing firms to continue to look at job cuts.
"Traders are basically walking around with a bulls-eye on their backs," Bove told FOX Business. "The positions that I would least like to have in this environment is a trader of any product, an analyst, junior corporate finance people or any type of middle manager."
As Morgan weighs further potential cuts, it has already taken steps to reduce expenses by slashing bonuses for 2011. FOX Business was first to report in October that Gorman was alerting executives to expect smaller 2011 bonuses , and that some executives would get no 2011 bonus. Today, Morgan confirmed that it is cutting payouts as well as deferring cash bonuses.
Meanwhile, Gorman continues to remake the firm he took over in 2010 from long-time executive John Mack. While he contemplates cutting traders, Gorman has made a push to hire more brokers, targeting producers at the Merrill Lynch unit of Bank of America (NYSE:BAC). Broker compensation is largely based on production rather that guaranteed salary, and Gorman had run Merrill's brokerage department before joining Morgan Stanley. Morgan Stanley is already Wall Street's largest brokerage firm.
Gorman also continues to remake the firm's senior management. Long time investment banker Walid Chammah, who is chairman of Morgan's international business, announced his retirement, the company said in an internal memo.