Exclusive: Before Trading Debacle, Blackstone Wanted to Take Knight Private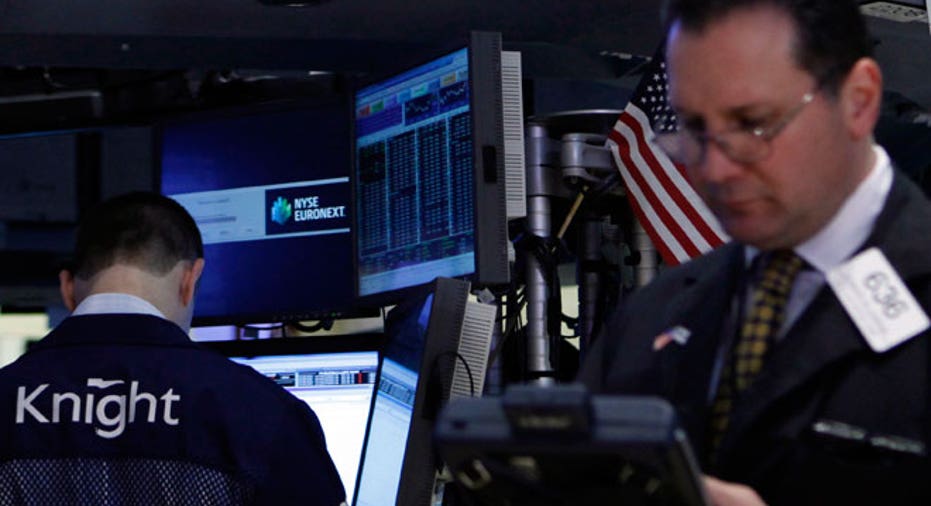 How much did Knight Capital's now infamous trading error cost the company's investors?
So much that private-equity powerhouse Blackstone Group (NYSE:BX) scuttled a nearly completed management buyout of the firm that would have made Knight (NYSE:KCG) a private company at a price tag of around $1.2 billion, the FOX Business Network has learned.
People close to both firms tell FOX Business that Blackstone had conducted around eight months of due diligence on Knight and was on the verge of completing the deal. That was before Knight's now infamous trading error last Wednesday that blew a hole of more than $400 million in the firm's balance sheet and left it nearly insolvent.
A last-minute deal to save Knight was reached over the weekend, with chief executive officer Tom Joyce, bankers from Sandler O'Neill Partners and Jefferies & Co. selling around $400 million in convertible securities to a group of investors to cover the losses and save Knight from certain bankruptcy.
The FOX Business Network was first to report that the company was considering a convertible deal and that it would be highly dilutive to current shareholders—meaning many more shares will be issued to new shareholders thus lowering the value of those held by previous shareholders.
Shares of Knight have fallen to a little more than $3 from their post-error level of around $10.33 a share—a decline of about 70% and as destruction of more than $700 million in market value in just a matter of days. Knight is currently valued at $300 million.
But the news that Blackstone was ready to cobble together a deal worth four times the firm's current value could pose new problems for Joyce and the company's board of directors. People close to the company already expect a wave of shareholder lawsuits over how the trading glitch of this magnitude could go unnoticed for such a large part of the trading day.
According to sources with direct knowledge of the error, officials at Knight had little, if any, human supervision of the source of the error: a new computerized program that executed $5 billion worth of stocks trade in less than a day, instead of over a period of weeks as it was intended.
A spokesman for Blackstone would not deny its intention to complete the deal before the revelations of the trading error; a spokeswoman for Knight would not deny the matter either.
Blackstone's due diligence was used by bankers over the weekend to sell the convertible financing to the investor group, according to people close to the deal. Blackstone was the only private equity firm in the group because it was already close to taking Knight private.
The due diligence used by bankers showed that despite what had happened to the firm, Blackstone had previous valued it at nearly $1.2 billion. Thus the new investors could own a piece of a company at favorable prices since their securities would convert into stock at just $1.50 a share, the new investors.