Ex-Con-Turned-Social Entrepreneur's M.O.: Pay It Forward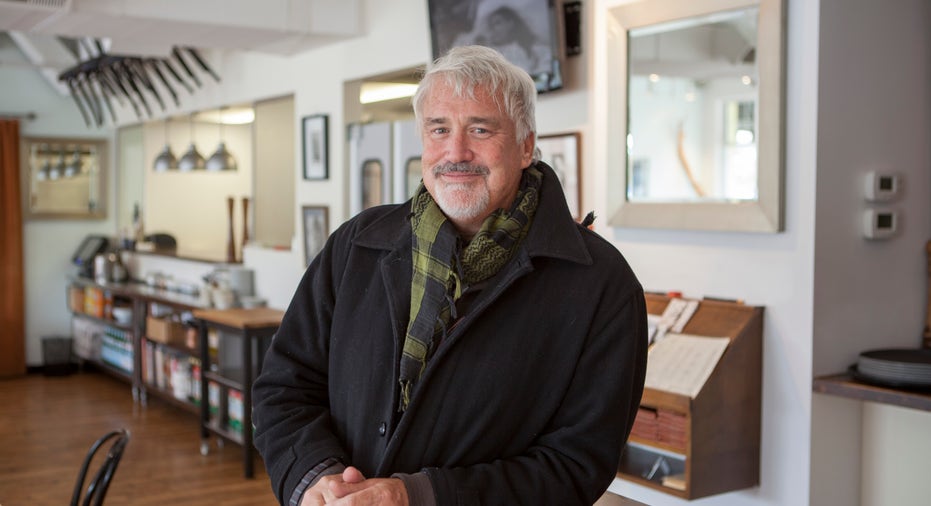 Small Business Spotlight: SoDel Concepts, @SoDelConcepts
Who: Matt Haley, founder, president and CEO of SoDel Concepts (aka The Matt Haley Companies)
What: An East Coast restaurant company focused on enriching the community through its restaurant, real estate, consulting, film and philanthropic initiatives.
When: 2001 (opens first restaurant), 2005 (officially launches SoDel Concepts)
Where: Delaware and overseas
How: Delaware-based chef, restaurateur and philanthropist Matt Haley is wearer of a many hats – most recently, recipient of the 2014 James Beard Foundation Humanitarian of the Year Award and the 2014 Restaurant Neighbor Award from the National Restaurant Association Educational Foundation.
Following a troubled childhood and a stint in prison on drug-related charges, Haley began his career in the food industry as a dishwasher when he was 35. After working his way up, in 2001 Haley opened his first restaurant in the sleepy beach town of Rehobeth, Del. Today, under his umbrella company SoDel Concepts (which for branding purposes is more commonly known as The Matt Haley Companies), Haley owns and operates 25 restaurants that employ more than 1,000 people and generate nearly $50 million in revenue a year, he says.
Building out his multi-pronged business in resort towns has been invaluable because, "in the off-season we can retool, relax and recalibrate." It also allows the brand to expand its reach beyond simply cooking.
"Nowadays a lot of our business concepts include a deeper reach in our community and environments some people consider undesirable," he explains.
For Haley, the purpose of his work is to "pay it forward," – it is also what he believes has made him successful.
"Our success is a direct result of our involvement with our communities locally and globally; it is a byproduct of being available and being a part of other people's lives," he says.
To accomplish this, he set up the Global Delaware Fund (under SoDel Concepts), to benefit at-risk children both locally and abroad. In addition to building schools in Nepal, Haley has helped bring women out of bonded labor in Nepal and India through employment at coffee farms he's recently purchased. He says the next step is to open a roasting and packaging plant State-side, which he plans to staff with autistic teens.
If that isn't enough, Haley is also currently working to develop a program to teach former prisoners culinary skills and to help them transition back into society.
"I'm proof you can do anything and the only thing that can stop you is yourself," Haley says.
Biggest challenge: "I came from a background where I wasn't supposed to feel good about my successes and [owning my successes] made me feel uncomfortable, but I learned to accept that and understand that I am a good person doing good work for my community; anything else that has come up is nothing," Haley says. "I've had restaurants come down, bad partner relations in business, I've had cancer, I've been robbed, I don't' believe in challenges … as long as I ask for help there's nothing I can't overcome."
Moment in time: At his restaurants, Haley makes it a point to hire teens with autism, putting them to work rolling silverware and bussing tables. He says each time he walks into a restaurant and sees the "smile on their face," it is "one of the proudest things I feel we've done with our company."
Most influential: "My mom," Haley says, explaining that back in the sixties "when women didn't leave men … my mom had the courage to put her five kids in a car with $17 and leave. She had faith it would work out." He says he didn't realize it then, but it's apparent now that she's "the greatest example" he's ever known.