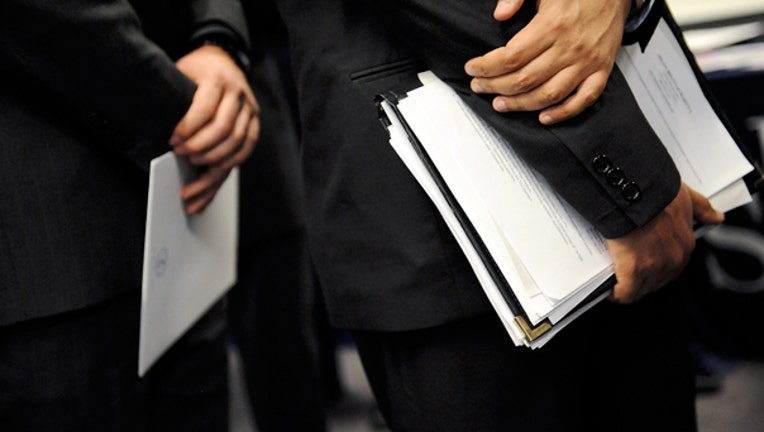 Job seekers are more apt to lie about certain resume topics than others, new research finds.
Embellishing skill sets and responsibilities are the two most common lies hiring managers catch on the resumes they review, according to a study from CareerBuilder. Dates of employment, job titles, academic degrees, companies worked for, and accolades and awards received are among the other most popular areas for job seekers to fib.
Overall, nearly 60 percent of hiring managers have caught a lie on a resume, with one-third seeing an increase in resume embellishments after the recession.
The majority of hiring managers have a tough time overlooking resume lies. The study discovered that 51 percent automatically dismiss candidates who are caught lying on their resumes, with 40 percent of hiring managers saying it would depend on what the candidate lied about. Just 7 percent said they'd be willing to overlook a lie if they liked the candidate.
Rosemary Haefner, vice president of human resources at CareerBuilder, said trust is very important in professional relationships, and by lying on a resume, job seekers breach that trust from the very outset.
"If you want to enhance your resume, it's better to focus on playing up tangible examples from your actual experience," Haefner said in a statement. "Your resume doesn't necessarily have to be the perfect fit for an organization, but it needs to be relevant and accurate."
While employers catch lies on resumes submitted for jobs of all types, levels and industries, some positions have higher rates of fibbing than others. Specifically, job seekers looking for work in the financial services, leisure and hospitality, information technology, health care, and retail industries are the most likely to lie on resumes.
With embellishments on the rise, employers appear to be taking harder a look at the resumes they review. The research revealed that 42 percent of employers spend more than two minutes reviewing each resume, up from 33 percent in December.
Additionally, 86 percent of employers typically have more than one employee review candidates' resumes, with 65 percent saying two or three people go over each resume before the company makes a hiring decision.
The study was based on surveys of 2,188 hiring managers and human resource professionals across industries and company sizes.
Originally published on Business News Daily