ESPN political bias: 64% say network coverage is 'getting it right'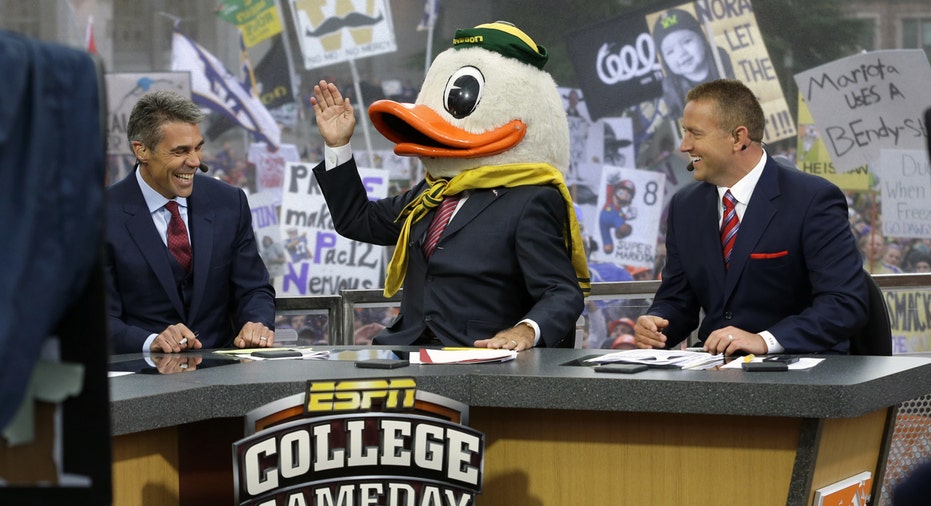 An ESPN-commissioned survey found approximately two-thirds of viewers approved of the network's mix of sports and political coverage, even as critics suggest the sports media giant's perceived political bias has impacted its business.
The survey, conducted by Langer Research Associates from May 3 to 7, found 64% of respondents think ESPN is "getting it right" with its current coverage of political issues in sports, the network said in a press release Monday. Meanwhile, 8% said ESPN should devote more coverage to political issues and 10% had no opinion.
"Within our Research group, we have actively looked at the question of perceived political bias for more than two years now. We have studied it from all sides of the political spectrum and party affiliation to see how fans react or do not react to our coverage of the intersection of sports and social and political issues," said Barry Blyn, ESPN's vice president of original content and brand intelligence.
The survey found that the number of viewers who perceive a political slant in ESPN's coverage has not changed since October 2016. Blyn noted the percentage remained flat "even as recent months have seen a rise in the number of media outlets speculating on this theory."
Asked to rate ESPN's coverage on a 1 to 10 scale, the survey's results said "strong conservatives" gave ESPN a 7.2 and Republicans gave the network a 7.1. Comparatively, strong liberals and Democrats each ranked ESPN's coverage a 7.0.
ESPN has faced repeated accusations of liberal bias in recent months. Critics argue the network's political coverage has been a factor in its recent loss of millions of paid subscribers.
Robert Iger, the CEO of ESPN's parent Disney Co., disputed the notion that ESPN's broadcasters were biased at the company's investor day last March.
"The charge that ESPN is exhibiting significant political bias in its reporting is just completely exaggerated," Iger said at the time.