ESPN 'looking into' Rex Ryan's role in Nashville bar brawl video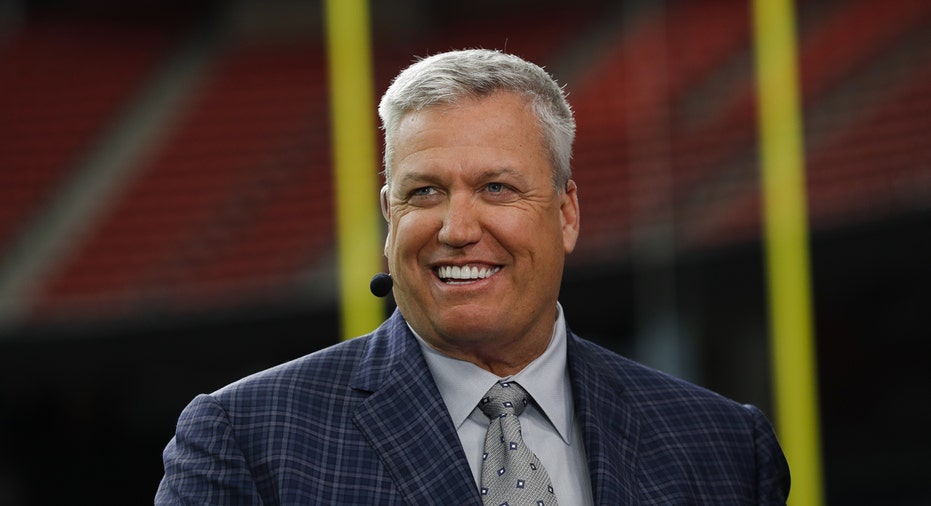 ESPN is investigating "Sunday NFL Countdown" commentator Rex Ryan's involvement in a fight in Nashville over the weekend. A network spokesman confirmed ESPN is reviewing video of the incident that shows Ryan and his brother Rob involved in the bar room brawl in Tennessee.
"We are looking into it," the ESPN spokesman said. The representative did not say if Ryan could face discipline over the incident, or if the video will have any impact on Ryan's television deal with ESPN.
About 10 seconds of video footage of the Ryan brothers' brawl with at least one unidentified individual went viral on social media late Sunday night. In the footage, a man appears to shove Rex Ryan, prompting his brother Rob to grab the man by the throat. Bystanders attempted to separate the men.
The Ryan brothers attended Game 3 of the Stanley Cup Finals in Nashville on Saturday night, according to various reports.
Rex Ryan was fired as head coach of the NFL's Buffalo Bills near the end of the 2016 season. He signed a multi-year deal with ESPN last March to appear on the network's flagship pregame show, "Sunday NFL Countdown. In addition, Ryan is set to serve as a color commentator for the second game of ESPN's "Monday Night Football" doubleheader on September 11.
Rob Ryan, who is also a longtime NFL coach, was part of Rex's staff in Buffalo. He was fired alongside his brother last season.