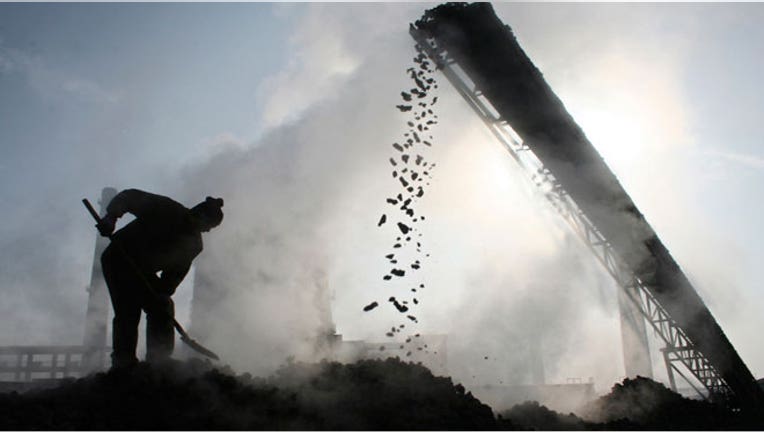 Shares of coal stocks retreated Friday morning after the Obama administration unveiled proposed rule changes that would force new U.S. coal-fired power plants to use expensive technology aimed at capping carbon pollution.
While the potential rule change from the Environmental Protection Agency faces a likely legal challenge, it threatens to have a sweeping impact on the industry as coal-fired plants account for almost half of the U.S.'s electricity production.
Beaten-down coal stocks, which have already been under pressure from increased regulation and a glut of cheap natural gas, responded negatively to the news.
Shares of coal companies such as Walter Energy (NYSE:WLT) and Peabody Energy (NYSE:BTU) declined more than 2% a piece, while Arch Coal (NYSE:ACI) slid 3% and Alpha Natural Resources (NYSE:ANR) lost 4%.
All of these coal companies have taken heavy losses so far this year as the tougher EPA rules loom. Walter Energy is off almost 60% year-to-date.
Coal-fired electric utilities also headed south on Friday as the EPA proposals would also force these companies to make expensive upgrades that could curb profits.
Read more on how the Obama climate push spells further trouble for coal 
Shares of American Electric Power (NYSE:AEP), Southern Company (NYSE:SO) and Duke Energy (NYSE:DUK) fell more than 1% a piece.
"We are the Saudi Arabia of coal, but this impractical rule restricts access to one of our most abundant, affordable, and dependable energy sources. The consequences will be more job losses and a weaker economy," Rep. Fred Upton, chairman of the House energy and commerce committee, said in a statement on Friday.
But the EPA said the rule changes are necessary to fight climate change and could even spark the innovation needed for cleaner technology.
"Climate change is one of the most significant public health challenges of our time. By taking commonsense action to limit carbon pollution from new power plants, we can slow the effects of climate change and fulfill our obligation to ensure a safe and healthy environment for our children," EPA Administrator Gina McCarthy said in a statement.
Under the new rules, new coal-fired units would need to meet a limit of 1,100 pounds of CO2 per megawatt-hour, or to provide plants the flexibility and time to optimize technologies.
It's likely the new push from the EPA will face a legal challenge. Opponents of the rule changes argue the Clean Air Act wasn't intended to regulate carbon dioxide.
The EPA is set to begin a public comment window soon.