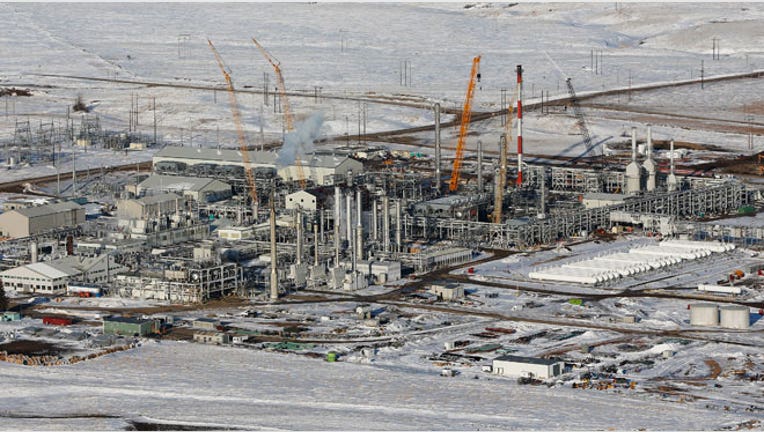 U.S. Energy Secretary Ernest Moniz said his department will conduct a "fair amount of action" in evaluating applications for natural gas exports amid concerns within the industry over delays.
"I'm planning to go through them as rapidly as I can," Moniz said, according to Reuters.
Companies looking to ship liquefied natural gas abroad must first apply to the Department of Energy for a permit. These U.S. firms have voiced frustration over lengthy delays and changes to the department's rules.
About two weeks ago, ExxonMobil (NYSE:XOM) Chief Executive Rex Tillerson criticized delays in approving more natural gas export projects, saying U.S. companies are losing millions of dollars a day and the nation is losing ground to other countries.
"It's a very competitive marketplace. It's not like people are just going to stand at our door like panting dogs just waiting for us to give this (LNG) to them," Tillerson said.
He added that after meeting with Moniz, he left with no clear indication of when Exxon's Golden Pass LNG project, a $10 billion joint venture with Qatar Petroleum, will receive approval.
"I don't want to start on this process if you tell me it's going to take five years for you to get around to my application," Tillerson explained.
So far, the Energy Department has approved just two LNG export projects.
"I've committed to start that process expeditiously, and I certainly expect to have substantial numbers of that (evaluation of applications) this year," Moniz said.
Moniz added that he would not change the order applications are evaluated, a policy that puts some industry players at a disadvantage.
A major LNG trade group has said the move is unlawful. Acting Assistant Secretary for Fossil Energy Christopher Smith said the Energy Department could wait about two months between each decision, meaning projects at the end of the line might not get a permit for LNG exports until late 2015.
"I would say it's not unrealistic," Moniz said of that timetable. "But maybe we can do it faster."
Last week, in a speech on energy and environmental policy, President Barack Obama supported the use of natural gas but characterized it as a source of energy that should be used to "transition" away from coal and toward renewables.
Natural gas prices have remained at low levels as a result of a surge in U.S. supply, thanks to production at shale formations such as the Marcellus Formation in eastern Pennsylvania.