Employers Worldwide Lack a Strategy for Developing Women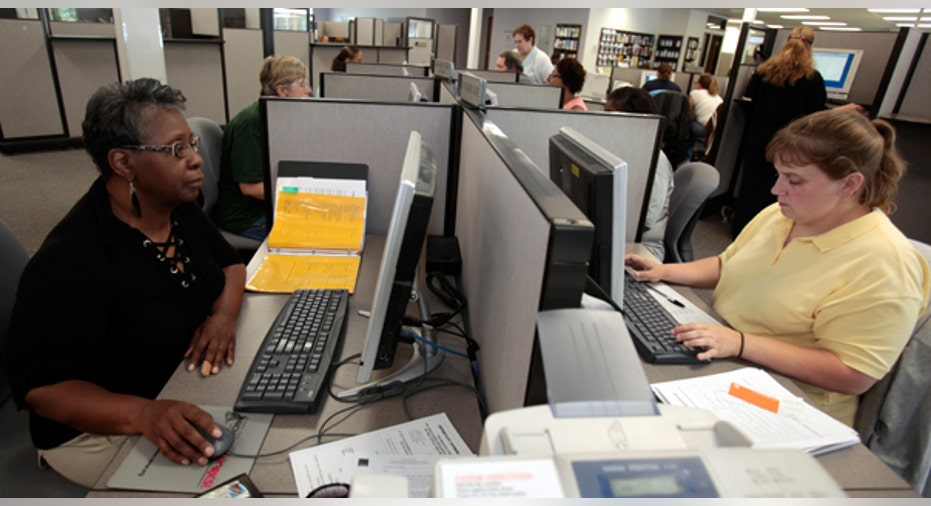 Employers worldwide lack a strategy for developing women leaders, a new study suggests.
Despite the attention paid to this initiative and the commitment of organizations globally to achieve a diverse workforce, the majority of firms—approximately 71%—do not have a clearly-defined strategy or philosophy for developing women in leadership roles, the survey, which was sponsored by Mercer in conjunction with Talent Management and Diversity Management magazines, found.
"The numbers are discouraging," says Colleen O'Neill, senior partner in Mercer's Human Capital consulting business, "and a bit surprising," considering the diverse geographies and industries represented by the Women's Leadership Development Survey, conducted among more than 1,800 human resource, talent management and diversity leaders at organizations in a broad section of industries throughout North America, Europe, Middle East and Africa (EMEA) and Asia Pacific.
What is encouraging, according to O'Neill, is that the research forces companies to explore and question why the deficit exists.
O'Neill says that the findings may suggest that companies do not like dealing with complex problems--especially ones without a quick fix.
While parity is more prevalent at the entry level, according to O'Neill, it truly requires a sustained commitment for an organization to prepare workers for a leadership opportunity.
As a result of not having a clearly-defined strategy, the climate of support for developing women leaders is mixed. Only 44% of survey respondents said their organizations support development to a great extent. Organizations in the U.S. and Asia Pacific showed a higher-than-average response with 27% supporting the development of women to a great extent. Organizations in the Middle East and Africa were below average at 14%.
Developing Plays Key Role
The top programs listed as targeting the needs of women leaders included flexible arrangements (66%), diversity sourcing and recruiting (44%), coaching (44%) and mentoring (44%). The survey shows these four programs are the most effective for women leaders.
Organizations in the United States and Asia Pacific showed a higher-than-average response, 69%, for providing flexible work arrangements, but Canadian organizations showed a lower response at 60%. Also, more U.S. and Asia Pacific organizations provide coaching (51% and 45% respectively) compared to 42% of organizations in Europe, the Middle East and Africa and 37% in Canada.
According to O'Neill, one certainty is that men and women have the same capabilities, but there's a whole process of getting a leader ready and exposing high-potential men and women to different experiences and learning opportunities.
"Companies need to get more women in the pipeline, or the numbers will never get better. Women need the same care and attention as high-potential men."
Challenges Women Face
According to the survey, organizations appeared to show a lack of concern regarding aspects of women in leadership.
Only 21% of companies said they were very concerned about having enough women in the leadership pipeline, 20% were concerned about retaining women once they reach leadership levels and 19% worry about having women develop the full range of skills necessary for a senior leadership position.
The respondents themselves said the biggest challenges women face regarding their development as leaders pertain to work-life balance, lack of role models, lack of opportunities for career advancement and lack of support from upper management. Forty-two percent of respondents cited work-life balance and the lack of executive sponsors as development hurdles, while 29% said they were given or exposed to an insufficient breadth of experience. Even those in their organizations' leadership talent pools, say lack of attention to these areas often prevents them from advancement to the next level.
While work-life balance is important, O'Neill zeroes in on the lack of executive sponsorship and its converse, executive support, as being vital to advancement.
In fact, women share some responsibility for their own advancement, she says. "They must ask themselves, 'What are we doing to hold ourselves back?'"
O'Neill says that relationship building is also important for successful forward movement. "Women sometimes undervalue the importance of that."
Making it a Team Effort
Because mentoring and sponsorship are so important, women who advance need to support the advancement of other women. "This wasn't always top of mind for a lot of women, but we've reached an inflection point," says O'Neill. "Women need to ask: Am I doing what I need to do to develop other women? Am I doing for them what others did for me?"
Organizationally, CEOs and board members must commit to a strategy—not just leave it up to human resources. Strategy and metrics are important for an organization to see where it is and how it is moving the needle.
Both women and organizations must share in the process. Says O'Neill, "Developing women leaders is a marathon, not a sprint."