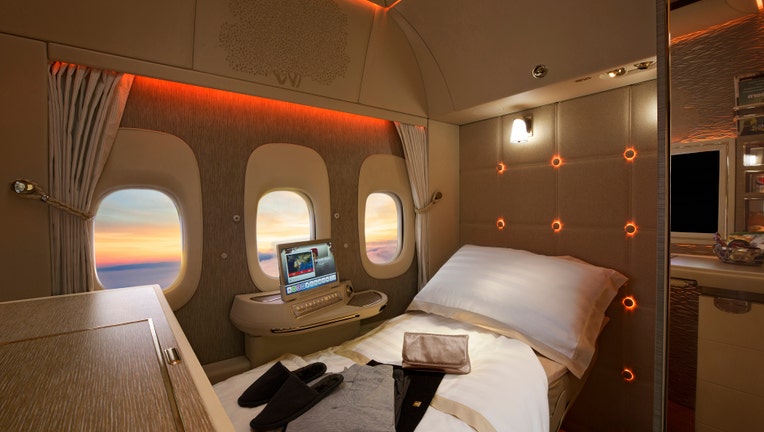 Emirates is giving passengers a way to experience the feeling of a private jet while onboard a major airliner.
The airline unveiled its new first-class cabin for its Boeing 777 jets at the Dubai Air Show. Boasting a color palette of greys, cream and champagne gold, it is designed to resemble the inside of a sports car, particularly the Mercedes-Benz. The airline and car company also have partnered to provide first-class passengers with a complimentary chauffer service using Mercedes' S-Class model.
Emirates' announcement comes about two weeks after Singapore Airlines also revealed its new first-class arrangement.
The 777s with the new features will enter service on Dec. 1 from Dubai to Geneva and Brussels, and tickets aren't cheap. A roundtrip flight in mid-December from Dubai to Brussels costs more than $9,000.
1. PRIVACY FOR PASSENGERS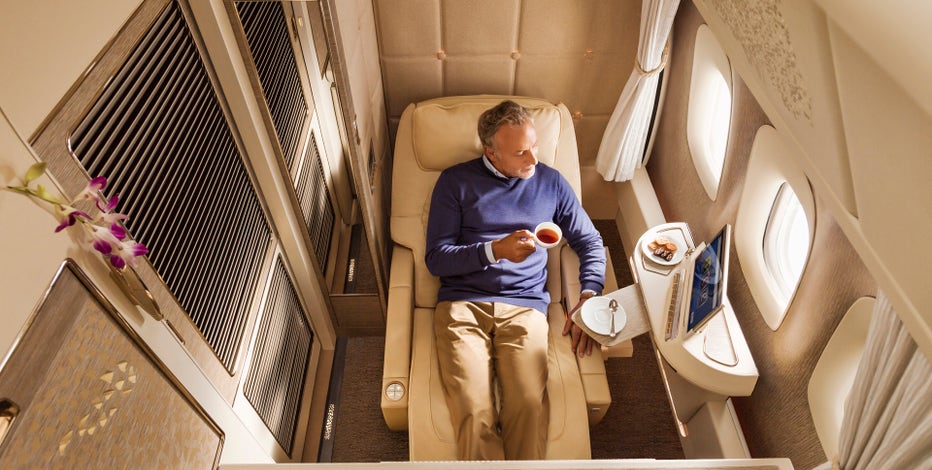 ---
Inside the airline's new private suite, complete with a floor-to-ceiling sliding door, passengers are offered up to 40 square feet of space. The setup includes a leather seat that transforms into a fully flat bed. According to the airline, passengers are able to change their clothes with the bed fully made.
Travelers can order light food and drinks that would be delivered through a service window in the door, leaving the customers undisturbed. Also new: a personal minibar and inflight entertainment system, which the airline had kept from its current first-class suites.
2. TECH ON BOARD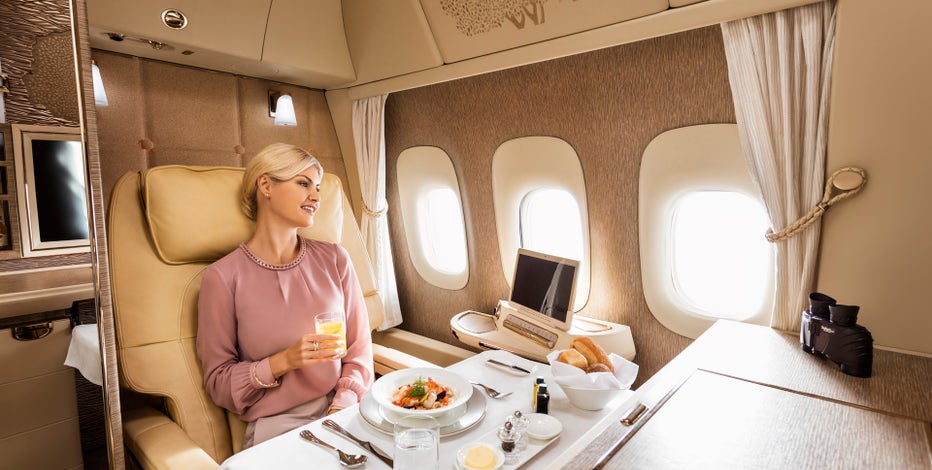 ---
Since the suites are situated in a 1-1-1 configuration, the airline is using "virtual windows" for suites located in the middle aisle of the airplane. Using real-time camera technology, the view from outside the jet is projected onto the screens to give passengers a look at the world around them at more than 30,000 feet.
First-class customers who have a suite with real windows are given binoculars.
3. BUSINESS CLASS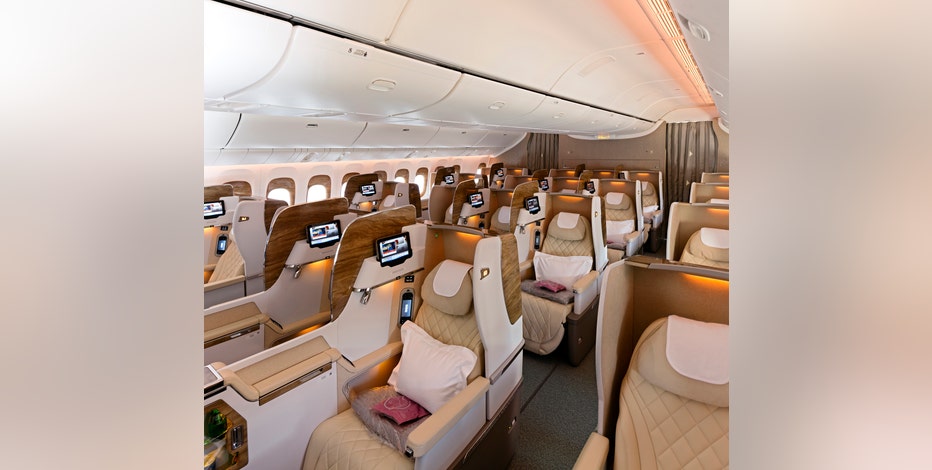 ---
Seats in Emirates' business-class section of the new 777 also were inspired by the stylings of a modern sports car, featuring a diamond stitch pattern and full leather covering. The seats have a pitch of 72 inches and can extend into a fully flat sleeping position. Privacy panels between seats and a personal minibar are also part of the package.
4. ECONOMY CLASS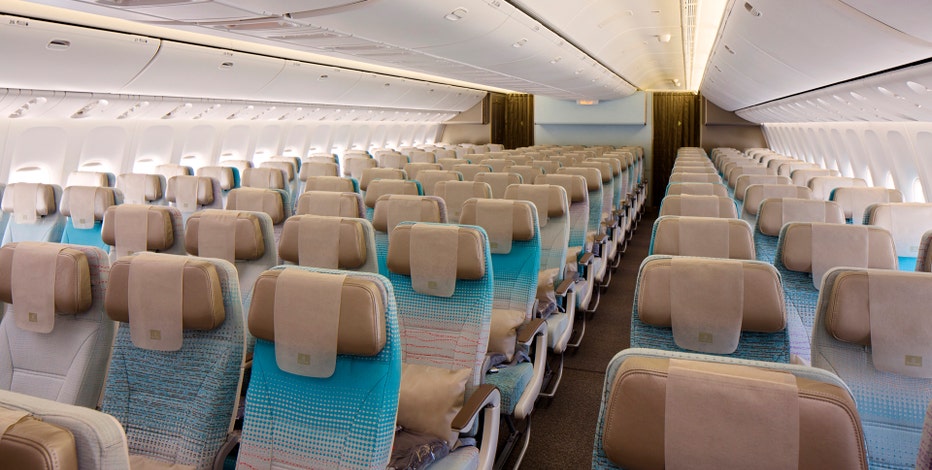 ---
Split into a 3-4-3 configuration, the economy class section of Emirates' 777 features seats with full leather headrests and adjustable side panels, as well as in-seat entertainment screens.