Emirates, Turkish Airlines exempt from US laptop ban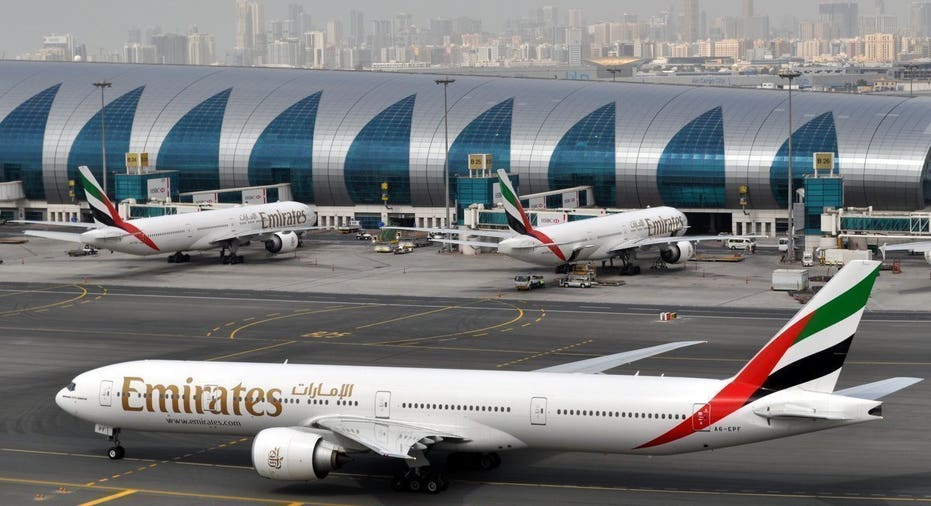 Emirates and Turkish Airlines were exempted from the ban on laptops and other electronic devices in airplane cabins, after meeting the required initial enhanced security measures, the Transportation Security Administration (TSA) announced Wednesday.
"Travelers from Ataturk & Dubai are now allowed to bring devices in cabin of U.S.-bound flights," a TSA spokesperson told FOX Business.
"Emirates has been working hard in coordination with various aviation stakeholders and the local authorities to implement heightened security measures and protocols that meet the requirements of the U.S. Department of Homeland Security's (DHS) new security guidelines for all U.S.-bound flights," the airline said in a statement.
Additionally, Turkish Airlines on Wednesday tweeted that passengers could use electronic devices on flights to the U.S. from Istanbul, Turkey's most populous city. Earlier this week, on Monday, the airline's CEO Bilal Eksi said in a tweet he expected the ban to be lifted on July 5.
However, a spokesperson from the Transportation Security Administration tells FOX Business that both Emirates and Turkish Airlines began the process for having the electronics ban lifted by alerting the agency that they are "ready to comply with the enhanced security measures."
"TSA is scheduled to visit each today (Wednesday, July 5) to verify the measures have been implemented correctly and to the full extent required," the spokesperson said.
On Sunday, Etihad Airways was granted approval by the DHS to allow electronic devices inside airplane cabins on U.S.-bound flights from Abu Dhabi International Airport, the United Arab Emirates' second-largest airport after Dubai. The airport has a U.S. Customs and Border Protection (CBP) facility, allowing passengers using the airline to clear customs, immigration and security procedures in Abu Dhabi, instead of having to do so upon landing in America.
Qatar Airways has also initiated the process for having the electronics ban lifted, according to the TSA spokesperson.
In March, Homeland Security Secretary John Kelly banned electronic devices from cabins of U.S.-bound flights from 10 airports in the Middle East and Africa, areas of high terrorist activity. Then, in late May, Kelly said he "might" consider increasing the ban to all international flights both into and out of America, during an interview on Fox News Sunday.
Neither Emirates nor Turkish Airlines responded to FOX Business' request for comment at the time of publication.