Einhorn Wants GM to Create Two Classes of Stock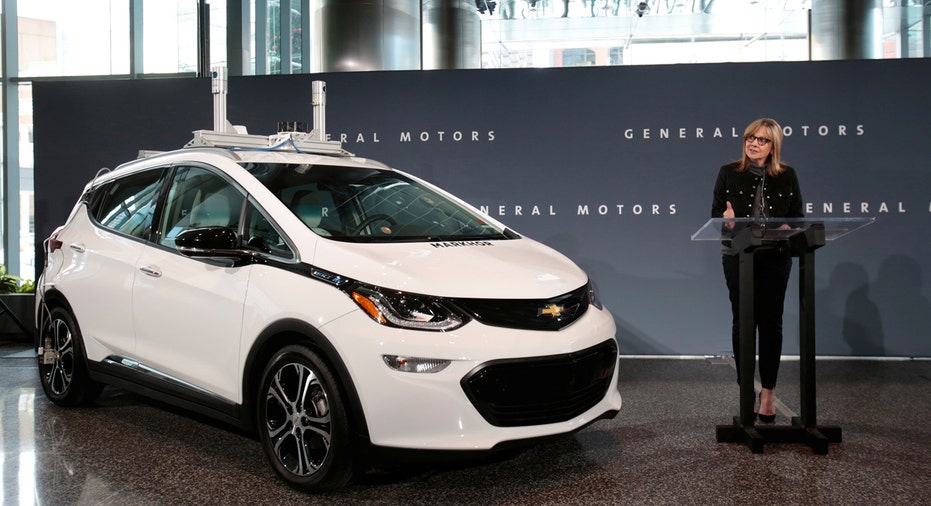 General Motors Co. (NYSE:GM) is facing pressure from investor David Einhorn to boost its languishing stock price.
Mr. Einhorn's Greenlight Capital Inc. (NASDAQ:GLRE) wants the auto maker to split its common stock into two classes: one that pays dividends and a second that would entitle its holders to all earnings, including stock buybacks, after the dividend is paid, according to people familiar with the matter.
Greenlight believes the move could attract new investors who are willing to pay more for potential earnings growth, potentially boosting the auto maker's market capitalization by as much as $38 billion, the people said. GM's market value currently stands at around $52.2 billion, according to data provider FactSet, and currently pays an annual dividend of $1.52 per share.
A GM spokeswoman called the proposed share structure "unprecedented and untested" and said it creates risks that are "unacceptable" and "aren't in the best interest of our shareholders."
Mr. Einhorn believes GM isn't getting credit for either its earnings potential or its dividend payouts, the people said.
GM has benefited from an unprecedented seven-year rise in U.S. auto sales since the financial crisis, while prolonged low gas prices have fueled demand for the company's high-margin pickup trucks and SUVs. The nation's largest auto maker posted $12.5 billion in operating profit last year -- its second straight record -- with the lion's share coming from North America, its primary truck market.
Yet its shares trade only about 6% above the price investors paid when it returned to the market in 2010 after its government-backed bankruptcy. The stock trades at the lowest valuation in the S&P 500, measured by the price compared to its expected earnings-per-share. Its dividend yield, meanwhile, is among the top 25 in the index.
Mr. Einhorn believes GM's management is doing a good job operating the business and isn't pushing GM to change its capital spending plan, as other investors have previously, the people said.
Greenlight has been a GM investor at various points for about five years and had a 0.9% stake and options on 25 million shares at the end of December.
Investors have pressured GM in recent years to find a way to improve its stock performance. The auto maker, which returned to the public markets on November 2010 at $33 a share, closed Monday at $34.71.
Mr. Einhorn estimates the dividend stock could trade between $17 and $22 and the remaining stock could trade at $26 to $28, according to people familiar with the plan.
At those levels, the stock gains could total between $12 billion and $38 billion.
"We don't know if there will be market demand and liquidity for the proposed securities," said GM spokeswoman Joanne Krell. She said Mr. Einhorn's proposed setup could endanger its investment-grade credit rating, among other risks.
Mr. Einhorn has made a career pushing what he sees as misunderstood stories on Wall Street, arguing that Lehman Brothers Holdings Inc. was overvalued months before its collapse and successfully pushing Apple Inc. (NASDAQ:AAPL) to implement a $100 billion capital return plan.
His campaign comes just two years after GM fended off a proxy fight led by a group of hedge funds and Harry J. Wilson, an Obama administration official who ushered GM through bankruptcy in 2009.
GM responded with a $5 billion stock buyback plan. It also detailed to investors the return it expected on its own spending, tying executive compensation to return on invested capital, a favorite metric of hedge funds and other investors. GM said that above a $20 billion cushion, it would return to shareholders any cash that it couldn't put to work for at least a 20% return.
The moves persuaded the investors, a group that included Appaloosa Management LP and Hayman Capital Management LP, to drop their push to add Mr. Wilson to GM's board.
Despite GM's healthy results in recent years, investors are cautious as U.S. vehicle sales show signs of peaking. Analysts say they want to see evidence that GM can remain solidly profitable in the next market downturn.
GM has said it has positioned the business to remain profitable even if U.S. industry sales fall below 11 million light vehicles from the 17.5 million sold last year. Most forecasts show sales remaining in the 16 million to 17 million range for the next several years.