Ebola Outbreak Sparking Internet Scams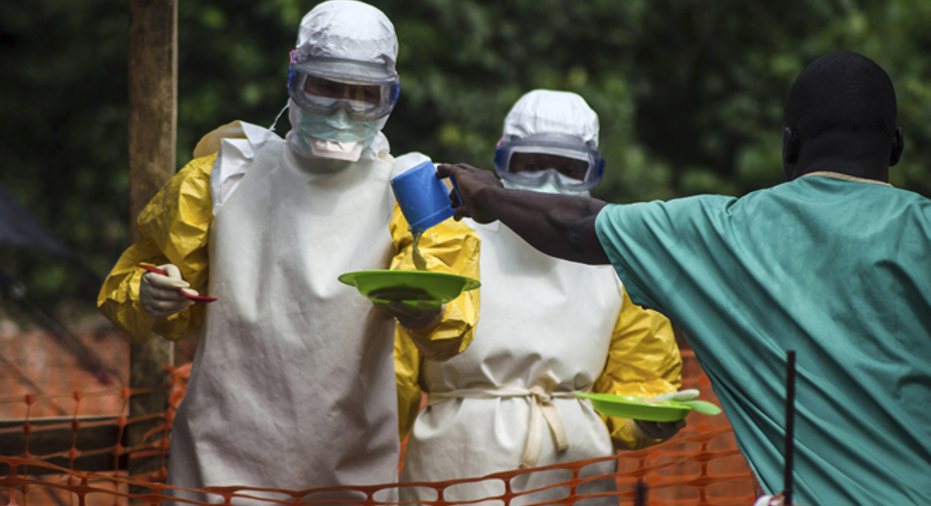 The threat of Ebola is creating panic around the nation and it's also drawing out the scammers.
From companies making bogus claims about products to fake crowd funding campaigns, fraudsters are trying to take advantage of the fear permeating every corner of the country.
"We're already seeing scams," says Katherine Hutt, a spokeswoman at the Better Business Bureau. "We're seeing products claiming to cure or prevent it as well as email scams."
While Ebola is creating headlines every day the scammers have been trying to take advantage since August. That's when the U.S. Food and Drug Administration issued a warning, alerting consumers to be aware of products being sold online that claim to prevent or treat the Ebola virus.
"There are currently no FDA-approved vaccines or drugs to prevent or treat Ebola," said the FDA in its missive. "Although there are experimental Ebola vaccines and treatments under development, these investigational products are in the early stages of product development, have not yet been fully tested for safety or effectiveness, and the supply is very limited."
The warning, however, hasn't stopped companies from trying to hawk products online. Nor has it stopped fraudsters from sending out bogus emails in an attempt to get you to click on a link that infects your computer or tricks you into providing sensitive information.
Earlier this month Illinois Attorney General Lisa Madigan alerted residents to be on the lookout for several email scams tied to the Ebola outbreak. For instance, Madigan said her office has received emails purporting to provide an update on the outbreak and a link to view a so-called civilian crisis protocol. The email, said the AG, may include links that could infect your computer. Another email offers a purported protection kit for $29 that claims to provide infection defense specifically for emergency response teams and law enforcement.  "We suspect these emails are the handiwork of scammers seeking to take advantage of people's understandable fear and anxiety surrounding this international public health risk," Madigan said in a press release. "It's extremely important that you delete these messages and instead consult legitimate resources for more information about prevention measures underway."
Hutt of the BBB noted residents in the Dallas-area are particular targets of these scams since the death of an Ebola patient earlier this month.
While the most common scams are coming from fake products and emails, consumers on crowd funding websites may also be at risk of being taken advantage of. According to Hutt, people are creating crowd funding campaigns to supposedly raise money for the nurse in Dallas who is infected when in fact they have no relationship with her.
"With the crowd funding campaigns it may be somebody who does have the best intentions, but don't send money unless the person who set up the crowd funding has some connection to the victim," says Hutt. "You don't know if the money is going to get there." Hutt says the Better Business Bureau discourages people from giving to crowd funding campaigns and urges consumers to give to established charities that are helping with the outbreak. The BBB operates a Website that lists legitimate charities at Give.org.
As for the bogus products, Hutt says to be very suspicious since there isn't a cure for Ebola. "There is no one product that does it all," says Hutt. "If there was a miracle cure for Ebola the mainstream media would report it. " Hutt says to make sure you research any product and check with the BBB at BBB.org before purchasing. "If it sounds too good to be true take your time and do research," says Hutt. "You don't want to waste your money."