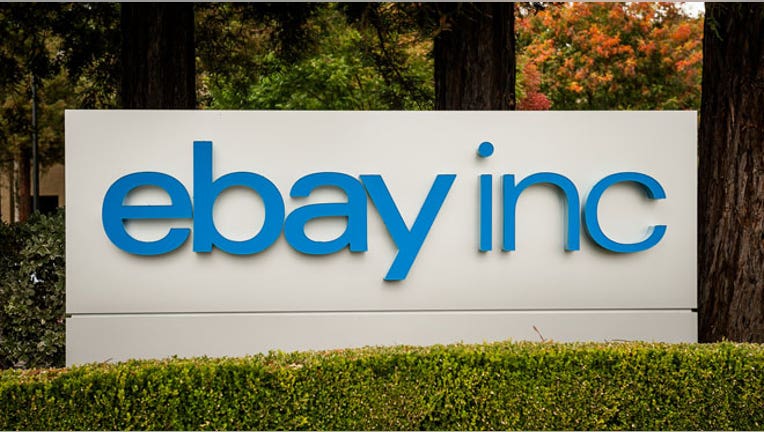 By laying the groundwork for the unusual step of repatriating $9 billion in international profits, online marketplace eBay (NASDAQ:EBAY) is affording itself the financial flexibility to continue a large stock buyback program and eventually fund acquisitions.
EBay said Tuesday it took a $3 billion non-cash tax charge in the first quarter to facilitate the repatriation of the off-shore profits. After paying the taxes, eBay will have an addition $6 billion or so in its U.S. coffers.
"It is a relatively new phenomenon but we're seeing companies do it more and more," said Wedbush Securities analyst Gil Luria.
Luria explained that eBay hasn't actually transferred the money back to the U.S. yet and that the $3 billion in taxes hasn't yet made its way to the U.S. Treasury. What the company did last quarter was change the accounting treatment on those international profits to allow them to bring the money back in the future if they choose to, he said.
"They are adding that as a tool," Luria said, to buy back shares and potentially fund acquisitions.
With regard to buying back shares, Luria said eBay apparently plans on rewarding investors by buying up shares at what the company sees as a depressed price, a move that reduces the overall number of shares and usually helps drive the stock price up.
EBay bought up 33.1 million shares of its own stock, worth about $1.8 billion. The company has said previously it plans to buy back $5 billion worth of stock.
EBay's shares were down $2.64, or 4.84%, at $51.90 in afternoon trading, primarily because the company said second-quarter earnings would be lower than expected.
In an interview with Reuters on Tuesday, eBay CEO John Donahoe strongly suggested part of the repatriated funds would be earmarked toward acquisitions, but he didn't identify any specific targets.
"If you look at our last 15 acquisitions, my guess is 10 have been inside the U.S., maybe 11. Just looking at that versus where our cash is located, you just say, alright, it would make more sense to have more cash in the U.S. for M&A," he said in the interview.
Analysts believe eBay will eventually be targeting companies that will help beef up its mobile payment capabilities, as well as assets that will broaden the reach of PayPal, the growing online payment platform purchased by eBay for $1.4 billion in 2002.
EBay has clearly set its sights on Amazon.com (NASDAQ:AMZN), hoping to expand eBay's capabilities and appeal to a much wider array of consumers than those who previously used to the site to purchase items via online auctions. It hopes to be viewed as more of general marketplace for buying and selling all manner of goods.
PayPal, which has played a significant role in eBay's growth in recent years, was recently at the center of a very public battle between activist shareholder Carl Icahn and current eBay executives and directors.
Icahn wanted PayPal split from eBay's online marketplace operations in order to generate value for the two separate entities. Donahoe and his supporters believe the company is more valuable as a combined unit.
Icahn backed away from his effort to split the company last month.
EBay has a mixed track record in terms of acquisitions. While its purchase of PayPal has emerged as an extraordinary success, its 2005 acquisition of Skype for $4 billion was met with skepticism at the time and turned out to be a disaster.
While eBay could have turned to the debt markets (and still can) just as Apple did yesterday, announcing a plan to raise $12 billion, analysts said eBay views the repatriation of the $9 billion as a way to beef up its U.S. cash assets and be able to put the money to work quickly and easily when opportunity arises.
And, as Luria noted, the U.S. taxpayer wins by eBay's move because some portion of that $3 billion in taxes the company accounted for in its first quarter earnings report will eventually make its way into the Treasury Department.