Easter Hunt: How to Save Cash as Cocoa Rises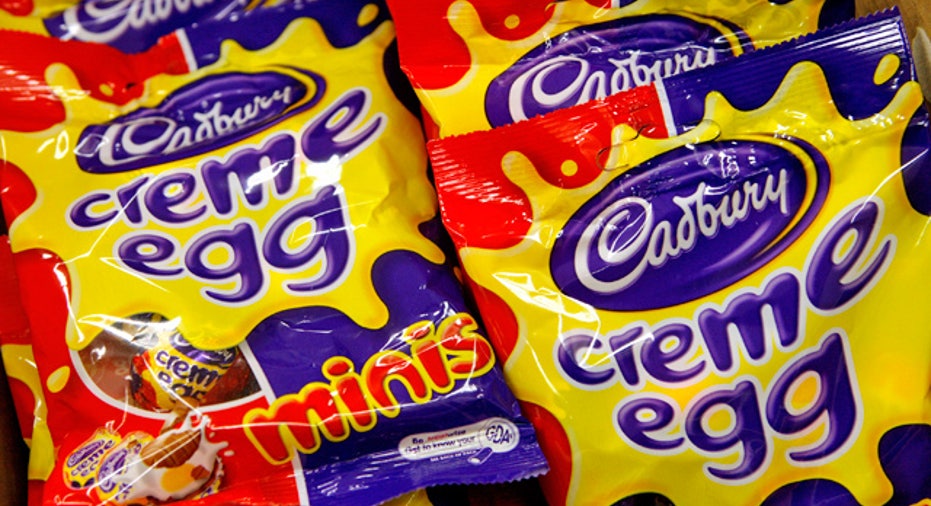 Is the money you've socked away for Easter treats not stretching as far this year? You've likely experienced sticker shock as commodity prices continue to soar, sending the cost of that cavity-inducing chocolate bunny ever higher.
Cocoa futures continue on a wave of volatility thanks to political turmoil in Ivory Coast — the world's top cocoa exporter. And research from the World Bank shows sugar prices are up 21% from last year. But, it's not just the sweet stuff that's affected. Instability in Africa and the Middle East has driven overall global food prices up 36% over last year, according to the latest edition of the World Bank's Food Price Watch.
Retailers are feeling the pinch, forcing some to transfer the price pain to consumers. In March, the world's largest chocolate maker — Hershey — announced it would raise wholesale prices by 9.7% in an effort to offset rising prices on raw materials while Swiss chocolate makers Lindt & Spruengli announced a 1% price increase in February of this year.
New York-based Jacques Torres Chocolates chose to absorb the higher costs of raw materials. "I think what is going on is a lot of businesses, in order to keep their edge or keep their customers, will take some of the heat of the good's increase. You can't always pass that down to the customer, especially if you have high-end products like we do," says founder and CEO Jacques Torres.
The French chocolatier warns the most significant price shocks may not be seen until Christmas 2011 when the effects of supply shortages will be felt ahead of the busy holiday season."I think it's going to hit in the fall. We have a shortage of beans but everybody had some stock available. Now, between the end of this stock and the next delivery from Ivory Coast it looks like it's going to be difficult and I hope that we'll catch up by Christmas," says Torres.
So what's a consumer to do? Savings expert Jeanette Pavini, of coupons.com, says consumers need to think outside the box to ensure the Easter Bunny makes a cost-effective trip their home.
Try small seconds
Chocolate makers aren't perfect. A seconds store can offer big savings on overstock or not-so-perfect merchandise.
"Maybe they made a truffle and it didn't come out perfectly. They can't sell it at the retail [store] so you get it for half off. You can't even tell the difference," Pavini says.
Smaller, independent chocolate manufacturers may be a hidden gem when it comes to savings. Not only do you have increased access to owners and operators — the people who have the power to give you a discount — but they may be more willing to hand over a "spoiled" batch of Easter candy compared to a big-name brand.
Use online tools to save
Many manufacturers offer coupons for free samples online or they allow consumers to sign up as "testers," providing valuable feedback for the company on merchandise they send you for free.The Internet is a great place to find promotion codes for your next chocolate indulgence — just be sure they're not expired when cashing out your online purchase. Or, check out online coupon sites for discounts like coupons.com, couponcabin.com or smartsource.com.
Social media is a powerful tool for marketing — one that consumers can tap into. "Friend" your favorite chocolate maker on Facebook or send out a tweet to a loved candy maker's Twitter handle. You may be entitled to coupons or samples just by getting the word out online about your favorite products.
Stack coupons
Troll your local circulars for current in-store promotions and combine them with any manufacturer coupons you find online. By stacking your coupons, you have the potential to tap into even bigger savings.
Keep an eye out for sale products for Easter dinner or brunch — savings on that glazed ham or turkey mean more chocolate for dessert.