Early August Sales Higher Despite Hurricane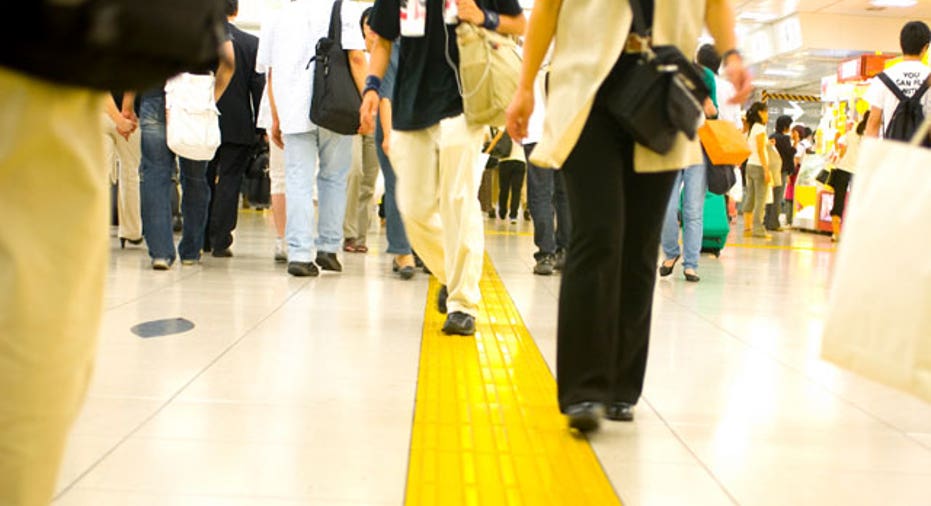 Some top U.S. retailers reported better-than-expected August sales, withstanding sagging consumer confidence and Hurricane Irene.
Analysts expect the 25 retailers tracked by Thomson Reuters to post a 4.6% gain in August sales at stores open at least a year. Most report their results on Thursday.
Of the eight retailers that have reported, four beat estimates and three missed.
Costco Wholesale Corp, the largest U.S. warehouse club and the biggest retailer to report monthly sales, posted a higher-than-expected 11 percent rise late on Wednesday.
"August was a period like many others for Costco throughout the economic recovery, showcasing an upper middle-income consumer continuing to be fully engaged in the process of saving where applicable," Wall Street Strategies analyst Brian Sozzi wrote in a research note.
Costco also said co-founder Jim Sinegal plans to step down from the chief executive officer role in January.Limited Brands Inc posted an 11 percent increase in same-store sales, surpassing analysts' forecast of 7.6% and its own call for a high-single-digit percentage rise.
August is the peak of back-to-school shopping, the second-most important period for U.S. retailers after the year-end holiday season. Sales in recent months have held up despite weak economic indicators, offering hope for August and the rest of the year, until the hurricane disrupted shopping along the East Coast during a key back-to-school weekend.
"If August continues as June and July did, I think that could bode well for a solid (year-end) holiday," said Madison Riley, managing director of retail consulting firm Kurt Salmon.
Despite lingering high unemployment and weak consumer confidence, Riley said shoppers have been inspired by pent-up demand for goods after cutting back for many months. They have been mostly looking for bargains, in a sign that competitive markdowns could hurt retailers' profit margins.
Zumiez Inc, which sells surf and skateboard-related clothes and accessories, reported a 4.3% same-store sales gain, just missing analysts' expectations of a 4.4% rise, according to Thomson Reuters. Zumiez also forecast quarterly earnings below Wall Street estimates, and its shares fell 3% in after-hours trading on Wednesday.
Oppenheimer analyst Pamela Quintiliano said she thought Zumiez's weak outlook reflected "a cautious macro and competitive landscape view rather than a shift in fundamentals."
The monthly sales tally, which will include reports from department store chain Nordstrom Inc and clothing seller Gap Inc, speaks to the strength of consumer spending, which accounts for roughly 70% of U.S. economic activity.
IRENE HITS BACK-TO-SCHOOL SALES
Hurricane Irene, which hit a wide area from North Carolina up to Vermont, essentially shut down malls during the last weekend of August, hurting sales of traditional back-to-school items like clothes, shoes and electronics.
Clothing retailers will show the smallest sales gains in August, according to Thomson Reuters data. A glut of unsold merchandise could lead them to offer discounts to clear it, which could hurt quarterly profit margins. By contrast, discount chains and drugstores should show the biggest increases, helped by hurricane-related sales of items like batteries and bottled water. But Walgreen Co, the biggest U.S. drugstore chain, will not report same-store sales until next week, leaving investors to wait and see just how well that sector did.
The storm's full sales impact will not be known until September's monthly report, since many retailers' August reporting periods ended on Saturday.
Also, major retailers that saw brisk storm-related business, such as grocers, Home Depot Inc and Wal-Mart Stores Inc (NYSE:WMT), do not report monthly results.