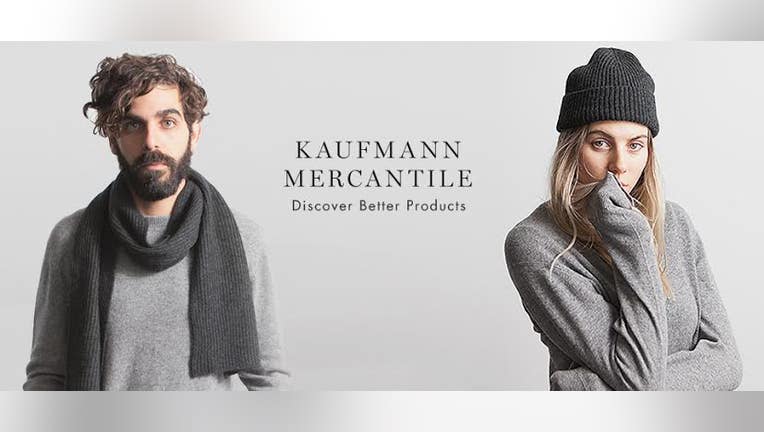 Online retailer Kaufmann Mercantile has raised a $3.2 million round led by 14W, with participation by Dave Morin of Slow Ventures and a number of individual investors.
The e-commerce site focuses on offering what it calls "finest-made products," with an eye toward craftsmanship and quality. Kaufmann Mercantile sells products ranging from handbags and accessories to home goods and gardening tools.
"I had a production company before, and I had frustration finding products that would satisfy me in terms of quality," Kaufmann Mercantile CEO and founder Sebastian Kaufmann said. "I was going to big box retailers and they produced such frustrating products. I knew there were better products out there but they were just really hard to find."
The site launched in fall 2009 with a blog focused on locating quality goods; a year later, Kaufmann started selling eight initial products.
"The idea was to be really focused on each individual item … It's really detective-like research," he said.
Today, the site sells goods from more than 300 manufacturers from more than 20 countries. The new funding will be used to beef up marketing efforts, as well create Kaufmann Mercantile's first private label. The company is projecting $3 million in revenue for 2014, with projected lifetime revenue of nearly $7 million.
"I'm excited about starting our own label with the knowledge we've gotten from working with manufacturers ... It has really given us good ideas," Kaufmann said.
Kaufmann said the 20-person team is also in the middle of a hiring spree, adding staff across the company.
While the site won't be offering any crazy Black Friday or Cyber Monday discounts, Kaufmann said the holidays are still predicted to be big for the company.
"People are really gravitating toward the idea of heirloom items," Kaufmann explained. "While there's still a trend toward fast fashion, there's a parallel trend where people are realizing … If you pay a few dollars more and get quality, it's a better deal."