Dwayne 'The Rock' Johnson: Presidential Run a 'Real Possibility'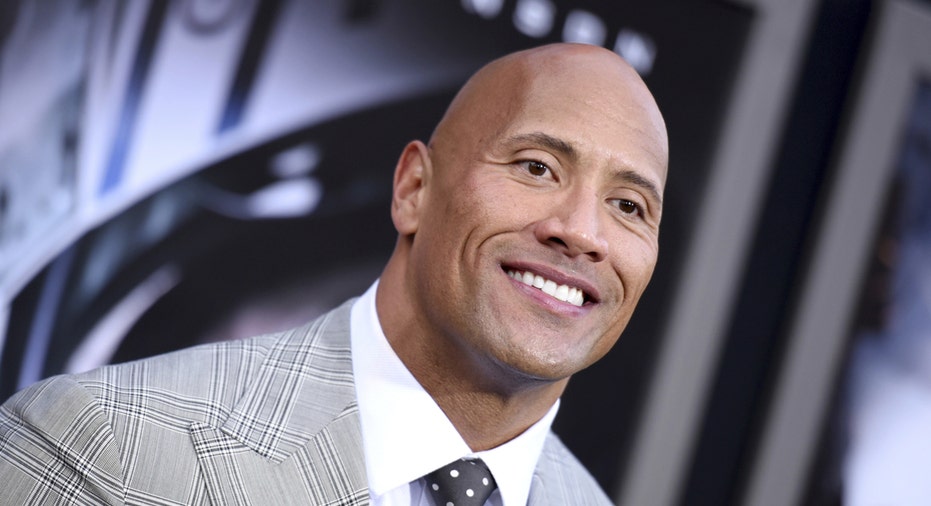 Dwayne "The Rock" Johnson hasn't ruled out the notion of trading his life as Hollywood's highest-paid star for a run at the White House.
Johnson, 45, told GQ Magazine that "It's a real possibility" he will undertake a presidential bid in the future. The former professional wrestler said the idea of a political future first took root last summer, when the Washington Post published an op-ed that suggested he would make a viable candidate.
"A year ago, it started coming up more and more," Johnson said in a GQ piece published Wednesday. "There was a real sense of earnestness, which made me go home and think, 'Let me really rethink my answer and make sure I am giving an answer that is truthful and also respectful.' I didn't want to be flippant—'We'll have three days off for a weekend! No taxes!'"
Johnson wouldn't be the first person with roots in professional wrestling to make a run at political office. Linda McMahon, the wife of WWE Chairman Vince McMahon, currently serves in President Trump's cabinet as head of the Small Business Administration. Trump himself once made regular appearances on WWE programming as part of a fictional "feud" with Vince McMahon.
"Personally, I feel that if I were president, poise would be important," Johnson added, when asked how he felt about the Trump administration's early efforts. "Leadership would be important. Taking responsibility for everybody. [If I didn't agree with someone] on something, I wouldn't shut them out. I would actually include them. The first thing we'd do is we'd come and sit down and we'd talk about it. It's hard to categorize right now how I think he's doing, other than to tell you how I would operate, what I would like to see."
Johnson said he told both Trump's and Hillary Clinton's campaigns that he would not endorse either candidate during their presidential bids. The "Fast and Furious" star added that he "completely disagrees" with Trump's travel ban.
"I believe in our national security to the core, but I don't believe in a 'ban' that bans immigrants. I believe in inclusion. Our country was built on that, and it continues to be made strong by that. And the decision felt like a snap judgment," Johnson said.
Aside from his time with the WWE and as an international movie star, Johnson played college football for the University of Miami Hurricanes. He has a major endorsement deal with sports apparel brand Under Armour (NYSE:UA).
Johnson's full interview with GQ Magazine can be viewed here.