Duolingo Gets Users to Translate Buzzfeed Articles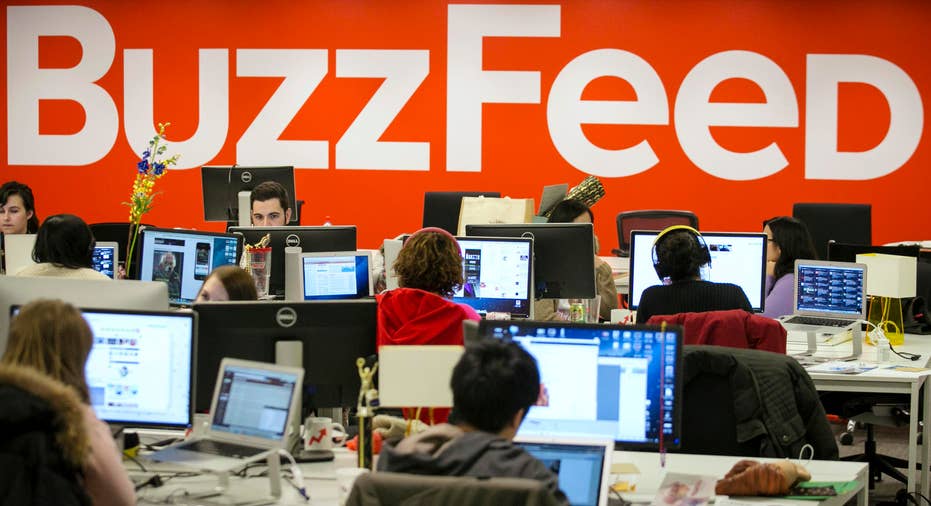 As media companies look to capture global audiences, language-learning app Duolingo sees a major opportunity.
The Pittsburgh-based startup offers free language lessons to its 25 million registered users. Last week it closed a $20 million Series C round led by Kleiner Perkins, bringing the company's total funding to $38 million.
Rather than charge for lessons, Duolingo is looking to make money by getting its users to work for the company – literally. Duolingo is harnessing the skills of its advanced language learners to provide translation services for media organizations like Buzzfeed.
Buzzfeed – which reported 130 million unique visitors in November -- says Duolingo's service provided a unique opportunity: quick, cost-effective translations that maintain the brand's voice.
"We needed a translation service that could adapt and deal with cultural references and idiomatic things," says Buzzfeed VP of International Scott Lamb. And, he says, it doesn't hurt that Duolingo translates articles for a rate of 4 cents per word, compared to an industry standard of 6 to 10 cents.
Lamb says Duolingo's service was instrumental in helping Buzzfeed launch international verticals for Spanish, Portuguese and French audiences.
"In launching foreign language verticals at Buzzfeed, a big part of the problem was we didn't want to start from zero. We wanted to translate a large number of posts from the English site into Spanish, French and Portuguese," says Lamb. Duolingo enabled Buzzfeed to quickly launch the three verticals in late October and early November, without having to hire a big team of translators or writers to create original posts.
How Duolingo's Translation Services Work
Duolingo spokesperson Gina Gotthilf says at this point only web users (20% of Duolingo's user base) can participate in the news-article translations. And she says 10% of the 5 million web users are actively translating articles.
"Instead of translating fictional phrases, users are translating interesting articles and speeches," says Gotthilf.
In order to provide accurate translations, many users work on the same article – a practice that Gotthilf compares to Wikipedia's process of creating new online encyclopedia entries. Duolingo users can view other people's translations and approve them. Then, the versions with the most positive votes are reviewed by a Duolingo-employed editor, who submits the finished version to the media partner.
Currently, Duolingo is translating over 1,000 articles per day. As Duolingo adds more media partners, Gotthilf says the company will look to translate more than 40,000 articles on a daily basis.
A Growing Trend?
International audiences now make up 30% of Buzzfeed readers, and Lamb says it's an important segment for Buzzfeed. As more news and media organizations look to capture global audiences, Lamb says he thinks there will be an increased demand for services like Duolingo's.
"Google Chrome and other browsers provide automatic translations that work in the browser itself to give [readers] a sense of what foreign media is talking about," says Lamb.
"But to start expanding your  reach globally … increasing the average reader's interest will be incumbent on publishers bringing high-quality versions to readers in their [native] languages," he says.
Duolingo is eager to add more media partners to its roster. Gotthilf says the startup is actively speaking with large news organizations about submitting articles for translation.
She says Duolingo will also look to add translation services for more languages down the road. The latest round of funding will be used primarily to expand the number of courses offered by Duolingo.
"Eventually, we'll be translating into all our core languages," says Gotthilf.