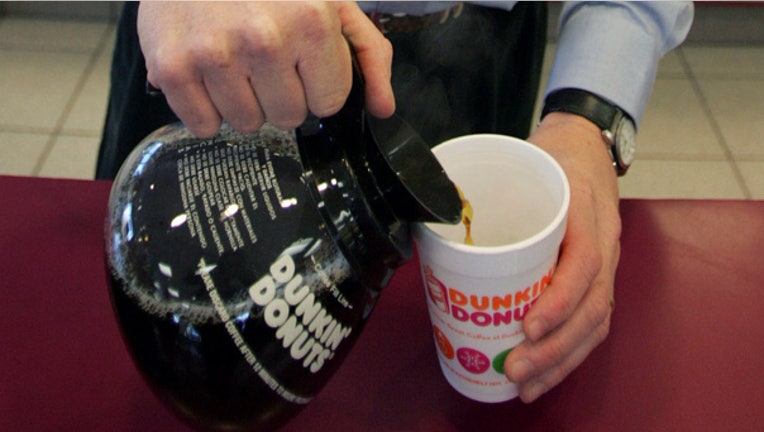 Dunkin' Brands Group's (NASDAQ:DNKN) namesake chain will soon expand to California, bringing 150 restaurants into a state Dunkin' Donuts left in 2002.
The announcement came Wednesday as Dunkin' Donuts has begun recruiting franchisees for Los Angeles, Riverside, San Diego, San Bernardino, Ventura and Orange counties, with restaurants expected to open in 2015. The planned move to California continues the brand's expansion westward.
Dunkin' Donuts added that it is looking for food-service operators for venues such as college campuses, military bases, casinos, supermarkets, airports and travel centers.
"We are delighted to begin 2013 with the long-awaited announcement that Dunkin' Donuts will be opening restaurants in California, where there is already incredible passion for our brand," Dunkin' Brands chief executive Nigel Travis said in a statement. "Expansion to California has always been part of our plan to grow Dunkin' Donuts' presence in the U.S."
The company said it opened 291 net new Dunkin' Donuts restaurants in the U.S. last year, a growth rate of 4%, and it anticipates opening 330 to 360 net new locations in 2013. Also last year, Dunkin' Donuts remodeled more than 600 restaurants and signed multi-store agreements in 32 U.S. markets.
Shares of Dunkin' Brands, the parent company of Dunkin' Donuts and ice cream chain Baskin-Robbins, were up 83 cents, or 2.44%, to $34.85 a share Wednesday afternoon.