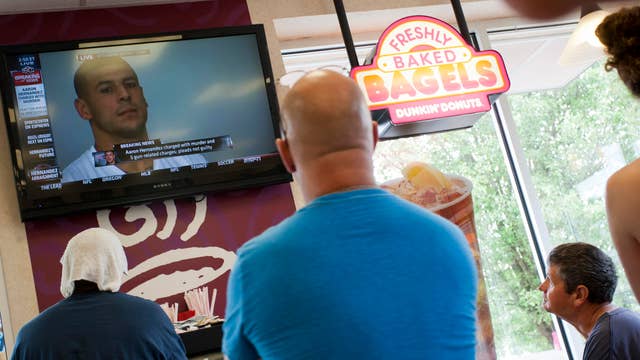 Dunkin' Brands (NASDAQ:DNKN) reported on Thursday that its second-quarter net income more than doubled amid lower costs and mostly better same-store sales.
The Dunkin' Donuts and Baskin-Robbins parent, which has turned its attention to expanding the doughnut and coffee chain westward in the U.S., also announced that it has a total commitment for 45 stores to open in California in 2015.
Meanwhile, the ice cream chain has struggled domestically and is the subject of a turnaround effort.
The Canton, Mass.-based company said its profit was $40.8 million, or 38 cents a share, well beyond the $18.5 million profit, or 15 cents a share, in the year-ago period that included a $20.7 million increase in a litigation reserve.
Excluding the litigation cost and one-time items in the latest period, earnings rose to 41 cents from 33 cents.
Revenue climbed 5.9% to $182.5 million. Total operating costs and expenses fell 11%.
Analysts were looking for per-share earnings of 40 cents and revenue of $183 million.
Dunkin' Donuts saw a 4% increase in U.S. same-store sales, while Baskin-Robbins recorded 1.6% growth.
Internationally, comparable store sales were down 1.7% at Dunkin' Donuts but up 2.6% at Baskin-Robbins.
Shares were down 25 cents at $42.04 in early morning trading.