Duncan Hines cake mixes recalled over Salmonella fears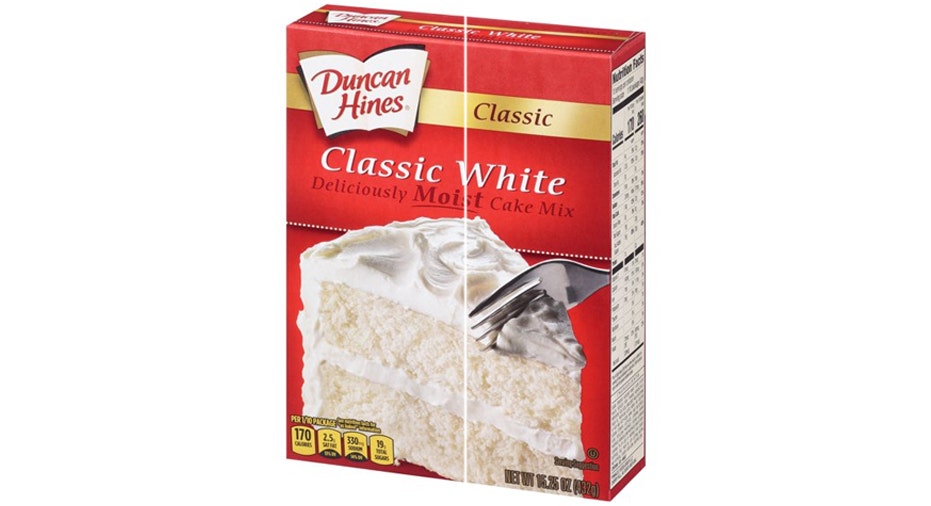 Duncan Hines is recalling four different types of cake mixes due to fears of Salmonella contamination, its parent company Conagra Brands announced this week.
The products affected include the Classic White, Classic Butter Golden, Signature Confetti, and the Classic Yellow.
The package foods company said it's collaborating with health officials after a sample of their Classic White mix tested positive for Salmonella. The mix may be linked to a Salmonella outbreak that is currently being investigated by CDC and FDA but it has not been proven yet.
The company added that it's recalling its products voluntarily "out of an abundance of caution."
Five Salmonella-related illnesses are currently being investigated by both agencies. Salmonella is an organism which can cause serious and sometimes fatal infections in young children, frail or elderly people, and others with weakened immune systems.
Most people infected with Salmonella suffer symptoms such as fever, diarrhea and abdominal cramps, the CDC notes.
Conagra reminds consumers not to consume any raw batter and to wash their hands, work surfaces and utensils thoroughly after any contact with the batter.
The products covered by this recall were distributed for retail sale in the U.S. and limited international exports; the specific product information is listed here. No other Duncan Hines products or Conagra Brands' products were impacted by this recall.