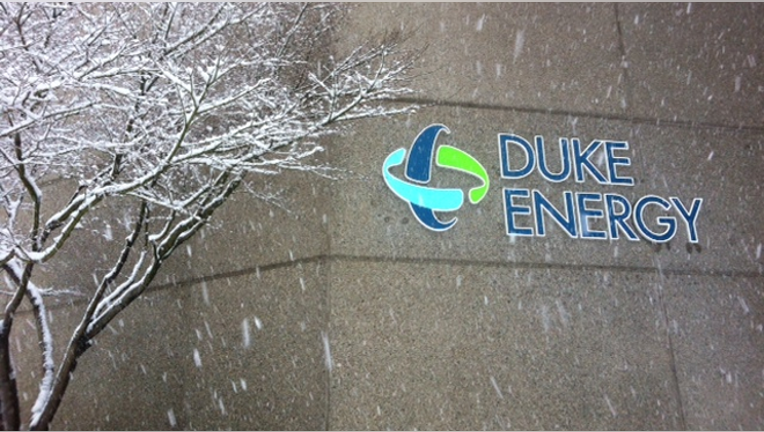 Duke Energy (NYSE:DUK) reported a loss for the first quarter, as higher expenses and a large writedown overshadowed revenue growth.
The nation's largest power company said Wednesday it posted a loss of $97 million, or 14 cents a share, compared to a year-ago profit of $634 million, or 89 cents a share. The latest period included a pre-tax charge of $1.4 billion, or $1.23 a share, tied to Duke's decision to exit its Midwest commercial generation business.
Excluding one-time items, adjusted earnings climbed to $1.17 from $1.02. Operating revenue grew 12% to $6.62 billion.
Analysts were looking for a profit of $1.12 a share and revenue of $6.44 billion.
Duke said extreme cold weather led to strong demand for energy across its service territories and lifted earnings by eight cents a share.
"For the third consecutive quarter, we experienced improved economic growth throughout our service territories," president and CEO Lynn Good said in a statement.
Charlotte, N.C.-based Duke, which merged with Progress Energy in 2012, has more than seven million customers in Florida, Indiana, Ohio, Kentucky and the Carolinas.
Duke came under scrutiny in February when a break in a storm-water pipe released coal ash into North Carolina's Dan River. The company said the water quality has returned to normal, and Duke plans to move two ash deposits to different sites.
"I am proud of the way our team responded to challenging events in the first quarter -- the severe winter weather and the Dan River coal ash release," Good said.
Shares of Duke ticked 26 cents higher, or 0.4%, to $73.33 in recent trading. Through Tuesday's close, Duke was up 5.9% on the year.