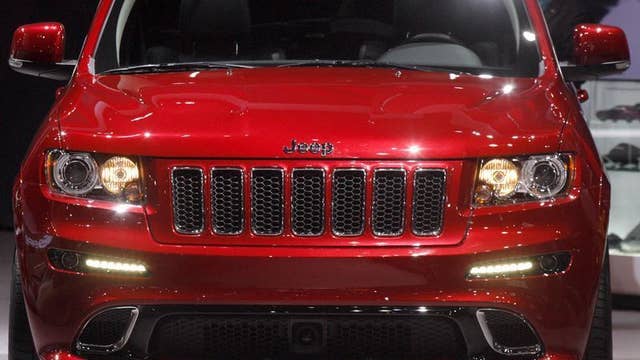 While drivers still give the Big Three automakers positive reviews overall, several brands received weaker scores in the latest American Customer Satisfaction Index.
But three U.S. brands were steady or showed improvement over last year's results. General Motors' (NYSE:GM) GMC scored an 85 from 80 in the year-ago quarterly report, while Chrysler Group's namesake brand jumped five points to 83.
Ford's (NYSE:F) namesake, which remained level year-over-year, also matched the industry average of 83.
Five domestic brands posted declines. GM's Chevrolet dropped to 79 from 83, Cadillac edged down a point to 85 and Buick slid five points to 82. Chrysler's Jeep was down three points at 80, and Dodge fell to 79 from 81.
Mercedes-Benz topped the list at 88, with Lexus in a close second at 87. Japanese manufacturers Toyota (NYSE:TM), Honda (NYSE:HMC) and Subaru each scored an 86.
ACSI based its August report on phone interviews conducted in April and May with just over 4,000 randomly selected customers.
The survey indicates that after a tie in 2010, the customer-satisfaction gap between Asian and U.S. brands may be widening again.
However, the survey didn't include Ford's Lincoln luxury brand, which led all brands last year with a score of 90, or Scion, a struggling entry-level brand from Japan's Toyota. Also missing from the report was California-based Tesla (NASDAQ:TSLA), whose Model S electric car received a near-perfect score from Consumer Reports.
ACSI said in its report that declines across the board could be a result of the rapid increase in demand for domestic and international brands, potentially putting a strain on quality of production.
The group also suggested that higher expectations may have contributed to lower scores.
"Higher levels of customer satisfaction create greater customer expectations that automakers are then challenged to meet—let alone exceed," ACSI said in the report.
Meanwhile, the auto industry overall has recorded a gain of 3 points from a satisfaction score of 80 in 2005. Record highs of 84 were reported in 2009 and 2012.
And out of the 43 industries tracked by ACSI, auto manufacturers make up the fourth highest-scoring industry. Internet service providers, pay-TV operators, social media and the airline industry rank at the bottom.
Research firm Polk said in June that brand loyalty climbed 2.6% year-over-year in the first quarter, with Ford maintaining a large lead at 65.1%.
Shares of GM were down 1.1% at $34.53 and Ford slipped 1.6% to $16.14, outpacing a broader selloff Tuesday morning.
Toyota shares were trading 72 cents lower at $124.47. Honda edged 19 cents lower at $37.41.