Dress Like a Boss: 5 Wardrobe Staples
She's one of the most powerful characters on television. CBS's (NYSE:CBS) 'The Good Wife's' Julianna Margulies epitomizes class and sophistication.
Now, the two forces behind her look want to help every day boss ladies.
Number 35, a UK based clothing line has created 'The Entrepreneur Wardrobe' aimed to support women on their entrepreneurial path to success.
"One of the reasons why we started the entrepreneur wardrobe is that we realize that when you're coming out of the university or when you're coming into your first big job role is hard to find your look and style," Andrea Cohen, Managing Director of Number 35 tells FOXBusiness.com.
Cohen says the idea is also to help educate women about how to dress appropriately for work.
"It's quite amazing how nowadays we don't teach our daughters how to dress for work. When I was younger, I was taught how to dress and it was something that happened historically over time but nowadays it doesn't happen anymore so that's why women have such a crisis about dressing," she adds.
The Entrepreneur's wardrobe comes with five must-haves that are customized for each person. The set comes with a pencil skirt, Mugler jacket, classic trousers and a ¾ sleeve shift dress. The cost is $1750.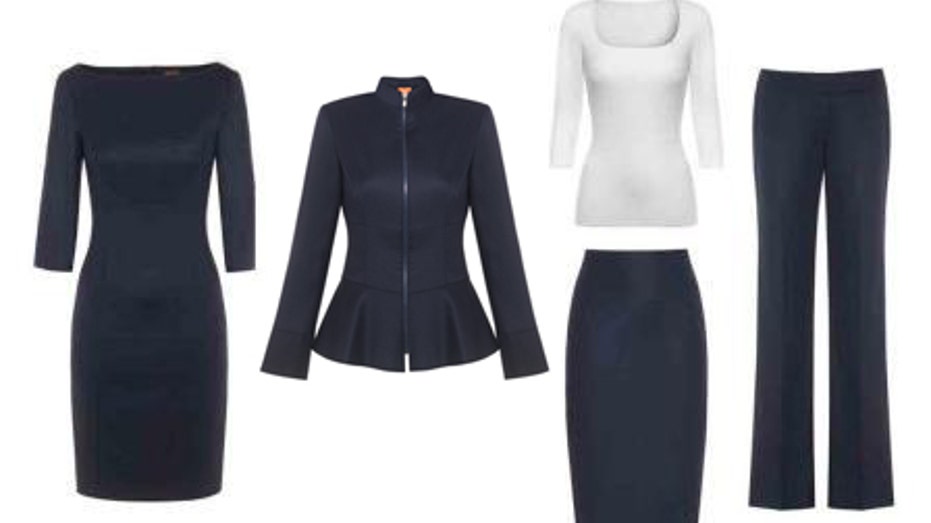 CBS's 'The Good Wife' and 'BrainDead's' costume designer Dan Lawson says he uses these pieces as a staple wardrobe for all of his strong and powerful characters on the show.
"I think it's incredibly important to have the look. It's aspirational dressing. You want to dress so when people look at you, they say, I want to be that person. I want to follow that person. That person has the intelligence and they have the power," Lawson tells FOXBusiness.com.
But it's not all about the clothes either. He also says that he still has to teach his power women on TV how to act.
"I'll even teach my actresses how to carry a purse because a lot of times they don't know how to carry a purse from a position of power," he adds.
Cohen says it's important that we teach the next generation not only about what to wear but to have inner peace with their bodies.
That's why she launched the Body Forum to help educate young women about different body shapes and to go deeper into the psychology of how and why we dress the way that we do.
"I'm talking about 20's and early 30's women. Let's teach them how they can feel empowered by their clothes. It's really the whole point for the entrepreneur's wardrobe," she says. "If I can teach women the tricks of the trade and give them confidence from the inside that's such a great thing to do."